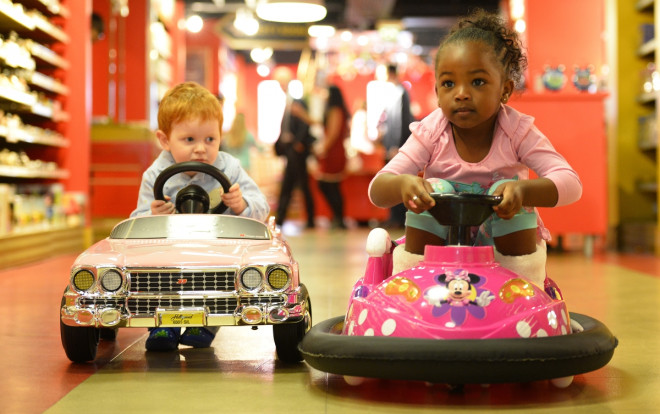 Childcare costs in the UK have outstripped the average mortgage bill by almost 5%, putting into question the country's childcare system.
According to research from The Family and Childcare Trust, which was commissioned by Computershare Voucher Services, for a family of two children, the cost for one child in part-time nursery care and one in an after-school club is a staggering £7,549 a year.
The figure is even more eye-watering when you compare it to the average UK mortgage cost of £7,207.
The cost for the same family needing full-time childcare would amount to a staggering £11,700 a year – 62% higher than the average UK mortgage.
"When even part-time childcare costs outstrip the average mortgage for a family home – and many parents have to spend more than a quarter of their income on childcare – it's clear that our childcare system isn't fit for purpose," said Anand Shukla, chief executive of Family and Childcare Trust.
He added: "We need a childcare system that helps parents who want to work and contribute to the economy and gives children the best start in life."
The report also revealed that childcare costs are outstripping other household bills.
Twenty-five hours of childcare in a nursery for a child under two costs an average of £109.89 a week in Britain – twice the price of a weekly household food shop.
Since the first survey in 2002, childcare costs have risen more than inflation every year.
A full-time nursery place for a child under two now costs £9,850 a year, a rise of 3.3% on 2013.
Parents in Britain use more of their salary to pay for childcare - more than a quarter (26.6%) – than most other European countries according to the Organisation of Economic and Cooperation and Development (OECD) data.
Lucy Powell MP, Labour's Shadow Minister for Childcare and Children, claimed childcare costs are "soaring" under Prime Minister David Cameron.
"Rather than help families facing a cost-of-living crisis, this Tory-led Government has slashed tax credit support for childcare and hit family finances so that work doesn't pay," Powell said.
But Elizabeth Truss, the Education and Childcare Minister, said the survey showed that the cost of childcare in England has fallen for the first time in 12 years in line with the department's Early Years Parent Survey from earlier this year.
"After 12 years of consistently rising prices, costs in England have stabilised for the first time," Truss said.
"In fact once inflation is taken into account costs for the majority have actually fallen.
"This means more parents are able to access affordable childcare and support their families."