Ulli Lommel: Cult horror director with lowest IMDB rating dead at 72
He was best known for 1980s movie The Boogeyman.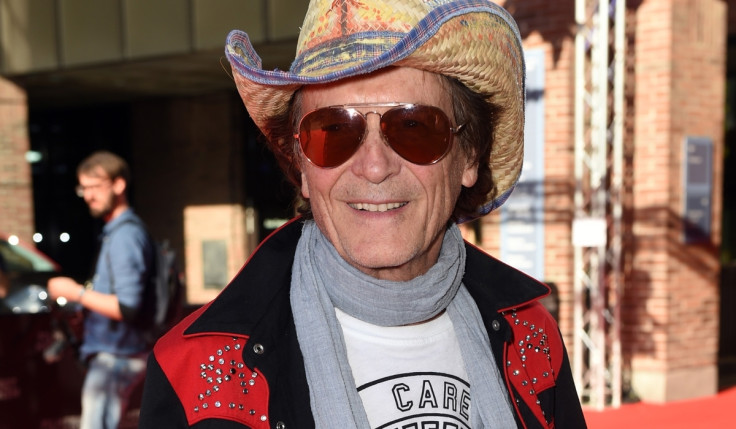 German film director Ulli Lommel has died at the age of 72 due to heart failure. The prolific director achieved infamy through the critical pannings handed out to many of his films, with 15 releases directed by him scoring less than 2.0 on IMDB. He was perhaps best known for the cult 1980 film The Boogeyman and notorious comedy Daniel the Wizard in 2004.
Lommel was at the forefront of the New German Cinema movement, which lasted from the late 1960s into the 1980s. It was during this period that he started his career with Haytabo, going on to direct Second Spring, Cocaine Cowboys and many more.
He died on Saturday (2 December), according to multiple reports.
Lommel worked up until the day he died. In recent years he had two documentaries in post-production – R.E.A.C.H Is Rich and A Golden Heart – and had completed filming on Mondo Americana.
According to IMDB he was in the process of filming The Factory: Working with Warhol, about artist Andy Warhol, for release in 2018 and was in pre-production on another film called Breakfast with Charly.
He had also been working on a continuation of the Boogeyman series with Boogeyman Reincarnation.
Lommel was born on 21 December 1944 in Zielenzig, Germany. His career began in front of the camera, rather than behind it. He starred in 1964's Fanny Hill opposite Italian actor Leticia Roman, and in 1969 featured in Rainer Werner Fassbinder's award-winning debut Love Is Colder Than Death.
He starred in several more Fassbinder films, including World on a Wire, Whity and Chinese Roulette.
Daniel the Wizard, the 2004 comedy which regularly features in "worst movie ever" lists, was a comedy-drama about Germany reality TV pop star Daniel Küblböck. In it, two teenagers who set out to murder Küblböck discover he is actually a wizard.
A trawl through IMDB reveals some harsh words from those who watched his movies:
On 2007's Curse of the Zodiac:
The Jake Gyllenhaal part from a much better Zodaic movie is played by a guy who looks like Newman from Seinfield only on coke. If you want a good laugh and your high you might enjoy this
2004's Zombie Nation:
The only person that is fit to watch this movie is Helen Keller... When the zombies finally showed up they had some raccoon paint on their eyes. They talked like regular people. One drove a car. Some voodoo woman asked what one of the "Zombies" wanted and the " zombie" said "I want to Dance".
Borderline Cult (2007):
IMDb has too many guidelines to post a comment. I just want to say how bad I hate this movie but it says I need more lines. So now, I'm typing randomly. I'm angry. And tired. I want to go to bed. But this movie is so bad that I have to keep typing. It's principle. My night is ruined. If I had a wife, I would make angry love to her. But I don't :(. this movie is bad, bad bad. Screw you IMDb. Here's 10 lines for you. Bad.
And 2005's BTK Killer:
I walked home and threw up after watching this piece of dirt movie, I then took a shower and burnt my clothes.