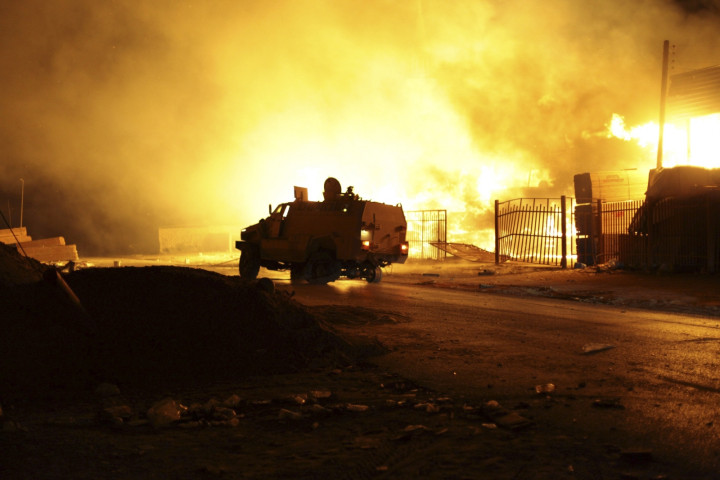 The United Nations High Commission for Refugees has revealed around 100,000 Libyan civilians have fled fighting in the Libyan capital of Tripoli. The continual violence and instability has left thousands displaced, lacking some of the most basic necessities such as food and water.
Speaking at the Palais des Nations in Geneva, UNHCR spokesman Gareth Edwards estimated around 287,000 people in 29 towns and cities had been displaced in Libya, with fighting among armed rebel groups intensifying. He warned that thousands of Libyans were in critical need of healthcare, food and basic commodities as well as shelter for the coming winter.
"We face major constraints in funding for the internally displaced, while the security situation over recent months has posed challenges in reaching those in need."
Edwards continued: "Some 15,000 people are estimated to be displaced around Benghazi. Most displaced people are living with local families who in some cases have opened their homes to several families at a time to meet the growing need for shelter. People unable to stay with relatives or host families sleep in schools, parks or non-residential buildings converted into emergency shelters.
"The growing number of displaced people is outstripping the capacities of local communities, from whom we are hearing increasing concern about the ability to cope."
Working alongside the World Food Programme (WFP), UNHCR and the International Medical Corps have managed to deliver food to 12,000 people while over 6,700 people received other aid in the past couple of weeks.
Local hospitals have seen a surge in gunshot wounds and shrapnel injuries with the recent rise in bomb attacks and targeted assassinations.
The United Nations Support Mission in Libya (UNSMIL) has already called for an immediate ceasefire to allow access for the delivery of medical supplies and humanitarian aid.
The news comes as a car bomb was detonated outside the Tibesti Hotel in central Benghazi today. Early reports suggest that at least four people have been killed while one person has suffered serious injuries from the blast.
Air strikes were also reportedly carried out by the Libyan air force, targeting several bases of Islamist militant group Ansar al-Sharia near Benghazi.
No group has claimed responsibility for the car bomb attack.