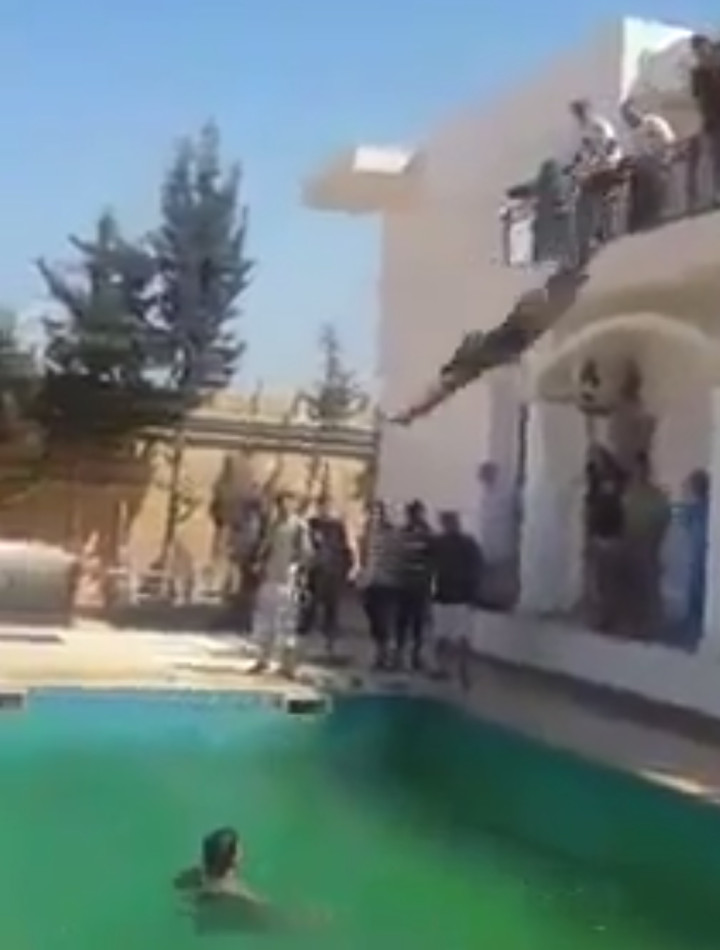 Islamist militants in Libya stormed the US embassy in Tripoli and posted online a video purportedly showing them playing in a pool at the compound.
Fighters with the Dawn of Libya, an umbrella group for Islamist militias, said they "secured" the compound more than a month after it was vacated.
In a footage uploaded on YouTube, a couple of dozen men, some armed with rifles, are seen playing around what the video caption says is the US embassy's pool.
Most stand around the sheet of water, while others swim or dive from a first floor terrace.
US Ambassador to Libya Safira Deborah tweeted:
A journalist with the Associated Press was invited to visit the premises by Dawn of Libya fighters, who claimed they had entered and been in control of the compound since last week.
The reporter said that, although windows had been smashed, most of the embassy equipment appeared untouched.
Washington pulled out its staff from the country at the end of July, as fighting between rival militias intensified.
"Due to the ongoing violence resulting from clashes between Libyan militias in the immediate vicinity of the US embassy in Tripoli, we have temporarily relocated all of our personnel out of Libya," a spokesperson said then.
Embassy evacuated
Some 230 people, including 150 embassy workers and 80 marines use to work at the premises.
The evacuation underscored Washington's concern about its staff's security in Libya in the wake of the deadly 2012 attack on the US mission in the eastern city of Benghazi.
Libya has been in turmoil ever since the removal of Muammar Gaddafi from power two years ago, as frictions between Islamist and non-Islamist parliamentary factions backed by armed militias have resulted in widespread lawlessness.
Earlier this week, the interim government resigned in an attempt to end the current power struggle, while militias and Tripoli accepted an UN-sponsored ceasefire.
Prime minister Abdullah al-Thinni, said his resignations were to enable the newly elected parliament choose "a new government that represents all Libyan factions without exclusion".