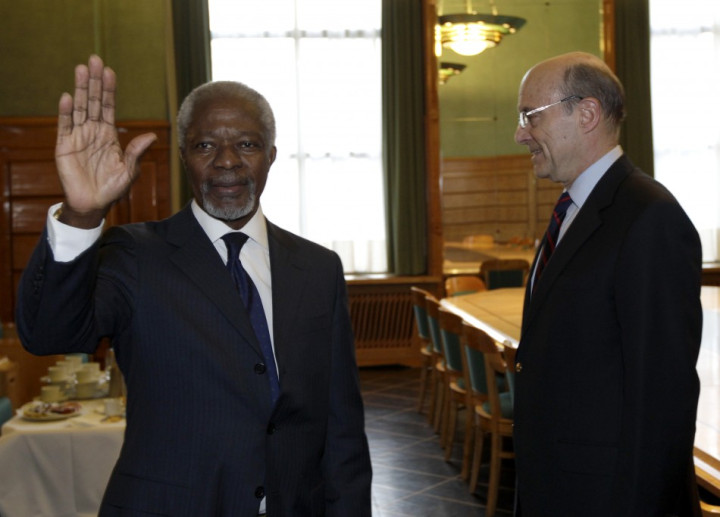 The UN-Arab League envoy to Syria, Kofi Annan, will offer embattled President Bashar al-Assad an "honourable [way to] exit the scene" during his visit to Damascus,which is scheduled for 10 March.
According to Turkish diplomats quoted by Hurryiet Daily News, Annan will give "a last chance" to Assad. The same day Russia is due to meet Arab League foreign ministers in Cairo.
Turkish Prime Minister Recep Tayyip Erdogan has urged the international community to set up a humanitarian aid corridor to help civilians in Syria
Erdogan told the ruling Justice and Development Party that Assad would be held accountable for the slaughter.
"His father was not held accountable for his actions in this world but his son will answer for the massacre," Erdoğan said. "The bloodshed in Syrian cities will not be left unaccounted for.
"Humanitarian aid corridors should be established immediately."
He also indirectly criticised Russia and China, which vetoed a UN Security Council resolution in January.
"I am calling on the countries that remain silent on massacres in Syria and the international organisations that are unable to produce a solution: A single drop of an innocent child's blood is above every strategy," he said.