UN: Biometric iris scanners transforming Syrian refugee programme by preventing fraud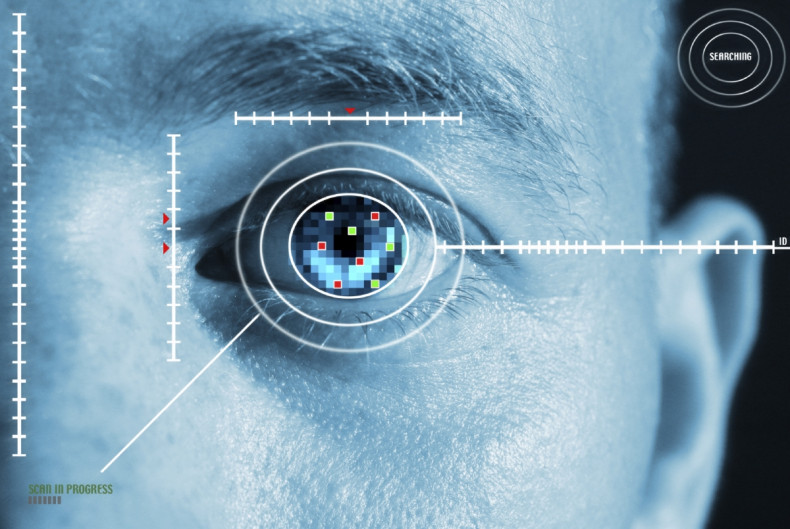 Biometric iris scanners have helped to transform the United Nations' refugee programme in myriad ways and have decreased the overheads of the programme by 18%, meaning more aid can be given to refugees.
According to Andrew Harper, who heads the United Nations High Commissioner for Refugees (UNHCR) in Jordan, using iris scanning as an identification tool has completely changed how the UN works to process and register refugees as it is much more accurate than fingerprint readers.
Because iris scanners are used in banks, ATM cash machines and airports across the Middle East, once the refugee's documentation has been vetted by a government agency or bank, when it comes to handing out aid money, the individual does not need to go back to the UN agency, but can head directly to a bank and have their iris scanned instead.
This procedure has made refugee processing and registration so efficient that although thousands of Syrians continue to descend on Jordan, which is a small country, there is no backlog at all, and overheads for the programme have dropped from roughly 20% to 2% since the technology was introduced in 2013.
Iris scanning improves efficiency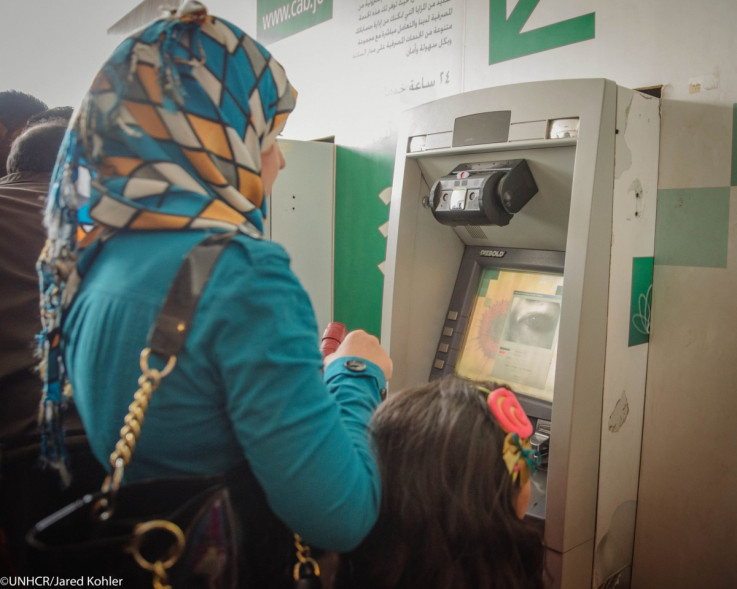 Iris scanning is used to authenticate customers at ATM cash machines in Jordan
UNHCR / Jared Kohler
"Refugees don't have to come to us, they can just go to a bank fitted with iris scanning, so we've not had to deploy any staff for procurement, transportation or warehousing," Harper told CNBC.
"We are able to give refugees the money at the time of their choosing and they can use it for the reasons they believe they are most important. It reinforces the dignity of the refugee, and human dignity is the basis of almost everything we do. We have more money to help people that are most in need."
Iris scanning has also helped the UN to better keep track of refugees as they move from one camp to another, especially since over 80% of those in Jordan are living outside refugee camps. More than 50% of all Syrian refugees in Jordan are children and they cannot be accurately fingerprinted to verify their identities but they can be verified by iris scanning.
In 2015, €12m (£8.6m, $13m) was donated to support Syrian refugees in Jordan, while on 1 November, the European Commissioner for Humanitarian Aid and Civil Protection announced that the European Commission would donate an extra €28m to support the humanitarian response to the Syrian crisis in Jordan.
Preventing aid money fraud
But iris scanning is not just useful for improving efficiency – it is also helping to improve privacy and security, which in turn cuts down on fraud. The UN used to hand out ATM cards containing aid money, which can easily be stolen and sold on the black market. However, when iris scanning was introduced to Iraqi refugees, the agency found the number of those requesting aid dropped by 30%.
"What can happen if you use vouchers or PIN numbers or ATM cards, you can have somebody to go back to Syria and sell the PIN code and sell it for a proportion of its value. That has significant consequences: it means we are paying people who don't deserve it when we could use it for someone else," Harper said.
The EU predicts three million more migrants and refugees will arrive in member states by the end of 2016 – so far, 700,000 people have sought sanctuary or jobs in Europe in 2015.