The United Nations Human Rights Council has passed a resolution seeking greater monitoring of human rights abuses by all sides in the Yemen war. But it has rejected calls to set up an independent investigation into abuses in the war-torn region.
Although the national inquiry will include documenting the killing of civilians and attacks on hospitals, the activists have said the move is disappointing and just a little step forward. The rights groups, along with the UN rights chief and the European Union had called for an independent probe, especially into air strikes by the Saudi-led Arab coalition which is backing the government.
The 47-member council approved by consensus a resolution brought by Arab nations and a compromise deal was struck after some late revisions on Thursday (29 September). It is said to have come only after the European Union floated a rival text seeking greater UN inspection. The EU text was eventually dropped.
The resolution has called on the UN to deploy more staff to Yemen to conduct an investigation into abuses, besides coordinating with a national rights commission that has been earlier criticised for arriving at a slow, incomplete and biased conclusion.
"The resolution provides the commissioner a clear mandate to send more investigators to Yemen, vigorously investigate abuses by all sides, and report publicly," Reuters cited John Fisher of Human Rights Watch as saying. "Saudi Arabia's aggressive lobbying against a full international investigation shows why the country should be suspended from the council and should not be re-elected."
Nearly 3,800 civilians have reportedly been killed since March 2015 and the UN has blamed the coalition air strikes for causing 60% of the deaths.
Aalma Amer, UN Advocacy Officer at the Cairo Institute for Human Rights Studies, said in a statement: "For now Saudi and its allies, like the US, have shown they can still block efforts at the UN to ensure accountability for war crimes in Yemen."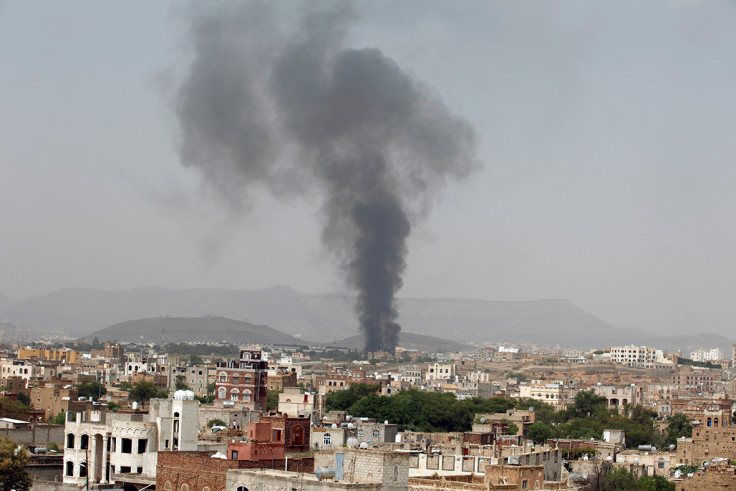 The Saudi-led coalition has been fighting Houthi rebels in Yemen in the 18-month-long civil war. The Houthis have the backing of Iran and its allies, and have been fighting to oust Saudi-backed President Abd-Rabbu Mansour Hadi.
The national commission set up for the inquiry reports to Hadi. Zeid Ra'ad, the UN High Commissioner for Human Rights, accused the national probe of being partial claiming it focused only on violations committed by the Houthi rebels.
The EU delegation said it could support the amended Arab resolution as it finds it a "reasonable compromise text".