Stephen O'Brien, UN Under-Secretary-General for Humanitarian Affairs, has called the Security Council's failure to end the bombing in eastern Aleppo "our generation's shame" and said that he was "incandescent with rage" that no action is being taken to put an end to the six-year Syrian war.
In a monthly briefing to the 15-member council, O'Brien said, "I call upon all council members who have operational military assets in Syria to take concrete steps to halt the aerial bombardment of civilian areas." He particularly condemned the Syrian regime and Russia for launching air strikes on eastern Aleppo.
Elaborating on the situation, O'Brien said, "This council has been charged with the responsibility for ending this horror. The buck stops with you. There is no question today about whether you, members of this Council, know what is going on – you clearly and tragically do. The question today is what you will do?"
The humanitarian chief said that if the council does not take action, there will be no Syria or Syrian people to save, "that will be this council's legacy, our generation's shame".
He asked for the envoys at the council to imagine being trapped in eastern Aleppo and under constant bombardment by Moscow and Damascus.
"Let me take you to east Aleppo this afternoon. In a deep basement, huddled with your children and elderly parents the stench of urine and the vomit caused by unrelieved fear never leaving your nostrils, waiting for the bunker-busting bomb you know may kill you in this, the only sanctuary left to you but like the one that took your neighbour and their house out last night; or scrabbling with your bare hands in the street above to reach under concrete rubble, lethal steel reinforcing bars jutting at you as you hysterically try to reach your young child screaming unseen in the dust and dirt below your feet, you choking to catch your breath in the toxic dust and the smell of gas ever-ready to ignite and explode over you," O'Brien said.
He continued, "These are people just like you and me – not sitting around a table in New York but forced into desperate, pitiless suffering, their future wiped out." He added that he was "incandescent with rage" over the council's apathy.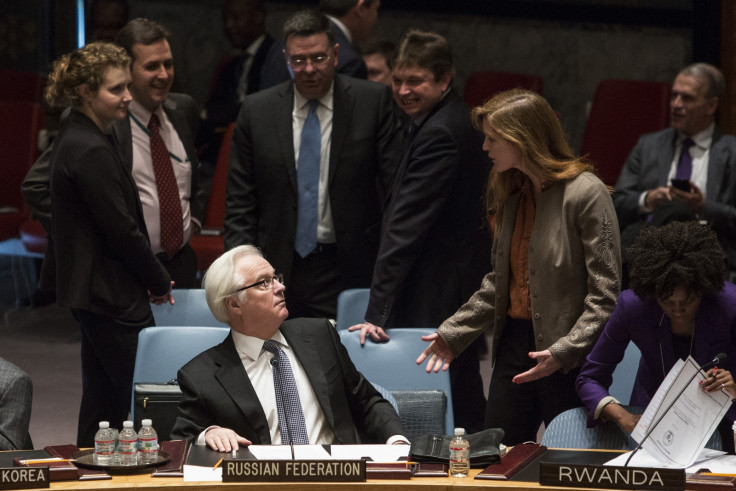 However, Vitaly Churkin, Russian Ambassador to the United Nations denounced O'Brien's detailed account of the casualties in eastern Aleppo and said that it was "unfair and dishonest". In what is being seen as one of the most blistering verbal attacks against a top UN official by a permanent Security Council member, he told O'Brien that he should leave his comments "for the novel you're going to write some day", the Guardian reported.
Churkin, branded his comments as arrogant and rebuked him for not talking about Russia halting air strikes in Aleppo. He said, "If we needed to be preached to we would go to a church".
The US, UK and French envoys defended the UN and blamed Russia and Syria for killing civilians in Aleppo.
Samantha Power, US Ambassador to the UN, hit back saying, "Given what's happening it would be useful if more people went to church." She added that Churkin's remarks were "an attack on the UN. What Russia really wants from the UN is credit. You don't get congratulations and get credit for not committing war crimes for a day or a week".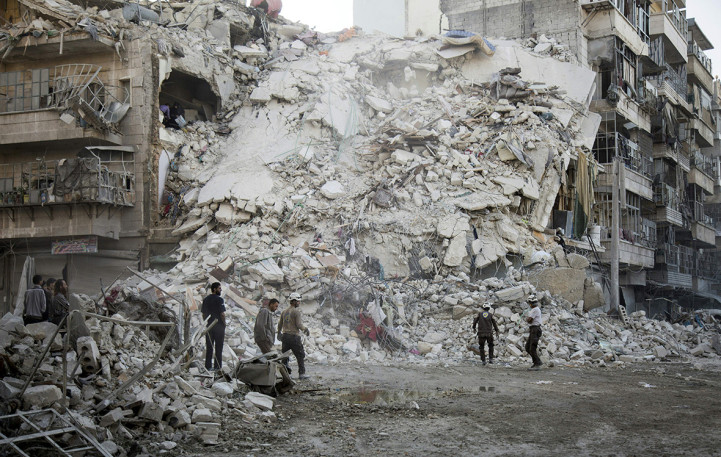 Beijing and Moscow have shielded the Syrian government from UNSC action that includes vetoing a resolution to refer it to the International Criminal Court, Reuters reported.