UN: At least 300 migrants feared dead as three boats sink in Mediterranean sea and fourth missing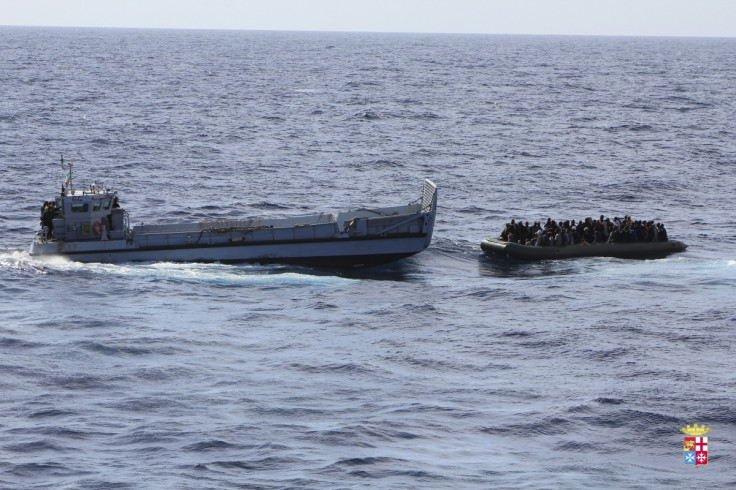 At least 300 migrants are confirmed to be missing after their boats sank in the Mediterranean sea, the UN has warned.
UN refugee agency (UNHCR) spokeswoman in Italy Carlotta Sami said that the migrants, mainly from Sub-Saharan Africa, departed from Libya on four rubber dinghies on Saturday (7 February) and that they spent four days at sea.
Only two out of 107 passengers survived on one dinghy, and seven out of 109 on another one. It is believed that no one from the third dinghy survived.
"We rescued nine people from two rafts containing hundreds of migrants. The survivors are saying that there is a fourth boat that is missing," Sami told IBTimes UK.
She tweeted the picture of the nine survivors and added that the youngest among the missing people was aged 12.
Vincent Cochetel, UNHCR Europe bureau director, said: "This is a tragedy on an enormous scale and a stark reminder that more lives could be lost if those seeking safety are left at the mercy of the sea. Saving lives should be our top priority. Europe cannot afford to do too little too late."
The news of the missing migrants came as the UNHCR urged the European Union to step up search and rescue operations after the first boat sank off Italy's Lampedusa island on Monday (9 February). At least 29 people died of hypothermia during the incident.
"UNHCR is both deeply saddened by this news, and concerned about the manner of the deaths – all but seven of which appear to have occurred on board the rescue vessel, with people dying of hypothermia," UNHCR spokesman Adrian Edwards told journalists in Geneva.
© Copyright IBTimes 2023. All rights reserved.