The UN Security Council has unanimously denounced North Korea over its recent ballistic missile tests. The launches, carried out by Pyongyang on 10 and 18 March, were "unacceptable" and "constituted a clear violation of UN Security Council resolutions", it said in a statement.
North Korea fired at least two medium-range ballistic missiles on 18 March, one of which flew about 500 miles (800km) before landing in the sea, US officials told Reuters. It also launched two short-range missiles into the sea off its east coast on 10 March.
The US condemned the latest missile tests as a "flagrant" violation of UN resolutions, while Japan's UN ambassador Motohide Yoshikawa called them "very, very unfortunate".
British deputy UN ambassador Peter Wilson told the AFP news agency: "This is exactly the sort of thing that they should not be doing. "What we see yet again is the North Koreans defying the will of the international community and the Security Council."
'Unacceptable'
North Korea's latest missile launch comes days after it claimed to have miniaturised nuclear warheads to fit on ballistic missiles. In February, the country launched a satellite into orbit from its Sohae launching complex, but US officials warned that it was cover for a long-range ballistic missile test.
However, Pyongyang is not thought to have mastered atmospheric re-entry — bringing a missile from space back into the atmosphere.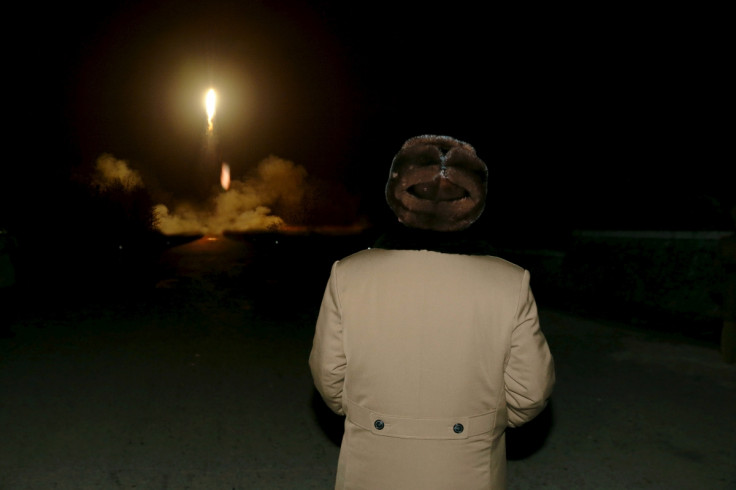 "The members of the Security Council stressed that all these launches were unacceptable, constituted a clear violation of United Nations Security Council resolutions... and posed a threat to regional and international security," the Security Council statement read.
"The members of the Security Council reiterated that the DPRK shall refrain from further actions in violation of the relevant Security Council resolutions and comply fully with its obligations under these resolutions."
The UN imposed tough new sanctions on North Korea earlier this month in response to the country conducting a nuclear test in February.