UN threatens arms embargo on South Sudan if it fails to deploy additional peacekeepers
UN Security Council asks South Sudan to honour commitment on peacekeepers.
The South Sudan government is reportedly not cooperating with the United Nations in honouring its commitments by deploying additional UN peacekeeping forces in the country. Failure to do so may result in an arms embargo, the Security Council warned President Salva Kiir's administration.
The UN said the peacekeepers that were already on the ground should be granted freedom of movement within the country. It expressed concern that some members of Kiir's government issued statements that reportedly ran counter to commitments.
Earlier in September, Kiir agreed to accept 4,000 extra UN forces to protect civilians in the conflict-hit areas, especially around the South Sudan capital Juba. This was in addition to the 12,000 regional troops already stationed there.
UN peacekeeping chief Herve Ladsous told reporters that the agreement "has not been enacted upon at all", Reuters reported.
The decision to deploy additional troops came weeks after clashes between forces loyal to Kiir and former and expelled vice president Riek Machar intensified, leaving at least 300 dead in the world's youngest nation. Kiir had earlier opposed the deployment saying it constituted a violation of the country's sovereignty.
The peacekeepers were first deployed in the country in 2011 when South Sudan formed a new nation after gaining independence from Sudan.
"The members of the Security Council call on the government to abide by the commitments it made and to translate them into concrete steps immediately," the UN said in a statement.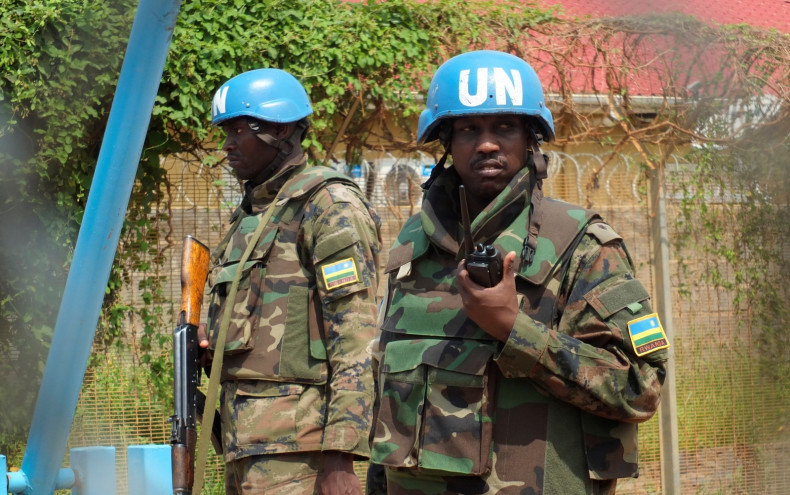 Countries like Britain and France have long supported an arms embargo on Juba, while the US has said it would support one if the Kiir government failed to keep its promises. However, Russia, which holds a veto at the Security Council, has said it is too early to impose a ban.
"The members will assess next steps on the basis of actions not words and we expect the government to rapidly implement its commitments," the Associated Press quoted Gerar van Bohemen as saying. He is the New Zealand ambassador whose country currently holds the rotating Security Council presidency.