What next for South Sudanese fighters who fled among refugees to DRC?
UN peacekeeping mission has extracted 700 South Sudanese linked to sacked vice-president Riek Machar.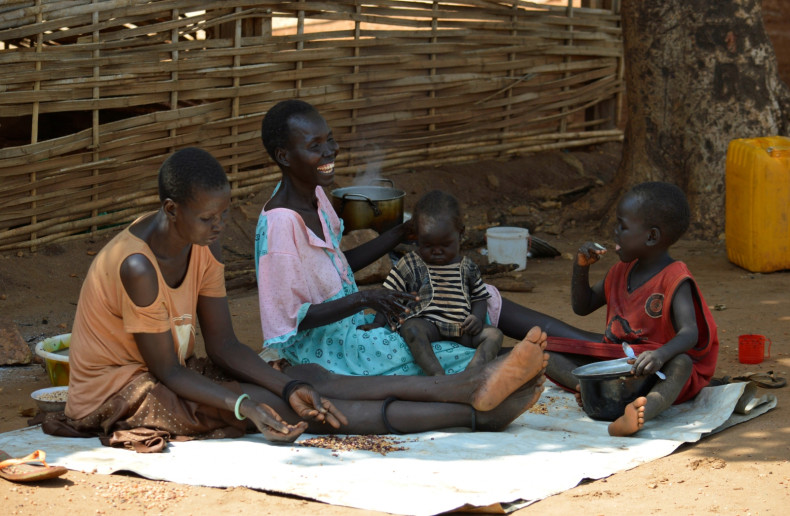 The United Nations peacekeeping mission (Monusco) in the Democratic Republic of the Congo has continued to extract hundreds of fighters loyal to South Sudan's sacked vice-president who had fled to neighbouring DRC.
Following a resurgence of violence in July 2016 between troops loyal to South Sudan's President Salva Kiir and former vice-president Riek Machar, Machar fled the capital Juba in August. He crossed into DRC accompanied by several hundred people, including armed elements and civilians.

More than 300 people, of which at least 73 were civilians, were killed during deadly clashes which forced 122,000 refugees to flee since 8 July. This included 95,331 into Uganda, according to the UN refugee agency. Between 8 July and 28 August, UNHCR confirmed at least 11,645 South Sudanese refugees had been registered in the DRC.
UN: 752 individuals affiliated with the SPLM extracted
On 17 August, Machar, his wife and son, along with 10 aides, were extracted from a location inside the Garamba National Park.
More than 100 armed individuals loyal to Machar, found "in extremely bad shape" after crossing into DRC last month, were evacuated by helicopter by the peacekeepers from the park on humanitarian grounds between 24 August and 1 September.
The UN confirmed on 13 September it was continuing to extract these individuals from the park in Haut Uélé province, in north eastearn DRC, at the request of the Congolese authorities.
"To date, 752 individuals affiliated with the SPLM/A-IO (Machar's Sudan People's Liberation Movement/Army in Opposition) have been extracted. Among those extracted, 631 are in UN-run facilities in three locations receiving medical treatment or recovering. Security arrangements are in place in all locations," Stéphane Dujarric, spokesman for the UN Secretary-General, confirmed in a press briefing.
According to Charles Antoine Bambara, director of Monusco's Public Information Division, the South Sudanese have been taken to Monusco-run facilities in four locations – Dungu, Munigi, Goma and Bunia – while the most critical cases were transferred to a Monusco-run hospital for medical treatment. The UN confirmed that several weapons were recovered and were now stored at Monusco's premises.
'Solutions to presence of South Sudanese fighters in DRC'
Authorities of both countries are regularly informed of actions taken on the ground, the UN confirmed.
"The UN continues to engage with both the DRC and the South Sudan authorities as well as regional actors to encourage them to find a solution to the presence of South Sudanese armed individuals in the territory of the DRC," Dujarric said.
Earlier this month, South Sudan's government accepted the deployment of a 4,000-strong regional protection force in the country after having previously opposed the move, saying it constituted a violation of its sovereignty.
AP news agency reported that cabinet minister Martin Elia Lomuro had hinted that President Kiir's government had suggested heavy restrictions on the number of foreign troops, their country of origin and the arms they may carry.
On 11 July, Machar urged his troops to stop fighting, a couple of hours after Kiir unilaterally declared a cessation of hostilities.
South Sudan, meanwhile, has rejected accusations from the UN that its soldiers had raped and killed civilians during last month's clashes.