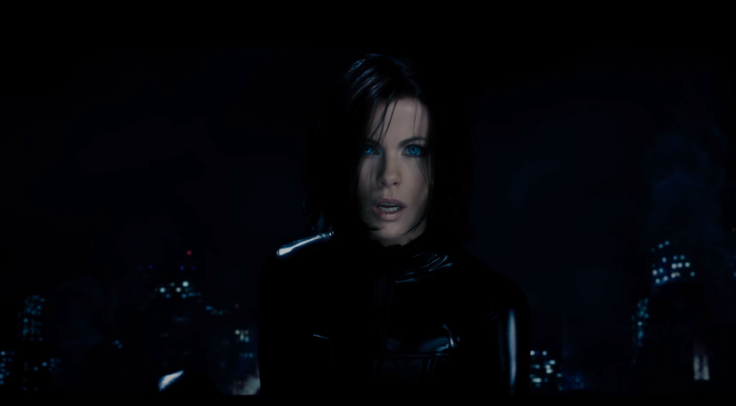 Kate Beckinsale is back as Selene, the super vampire in the latest trailer for Underworld: Blood Wars. The fight between the vampires and their nemeses and former slaves the Lycans (werewolves) is still on and once again Selene is in the inner circle of it.
"For me, the fight is personal. Everyone I've ever loved has been hunted down," she says at the start of the trailer. In the fifth instalment of the Underworld series, the Lycans are led by a new face, Marius (Tobias Menzies) who wants to use the blood of Selene and her missing daughter to make his clan more powerful than ever.
But it looks like he is not the only one looking to use their blood. Another vampire Semira (Lara Pulver) is also attempting to take control of the coven.
According to the official synopsis: Underworld: Blood Wars follows Vampire death dealer, Selene (Kate Beckinsale) as she fends off brutal attacks from both the Lycan clan and the Vampire faction that betrayed her. With her only allies, David (Theo James) and his father Thomas (Charles Dance), she must stop the eternal war between Lycans and Vampires, even if it means she has to make the ultimate sacrifice.
The new trailer, which was released ahead of the New York Comic Con, is very similar to the first one, with similar footage and commentary. It shows Selene undergoing a transformation to imbibe more power in order to defeat her enemies. "There's nothing stopping her now," Theo says in one clip.
Underworld: Blood Wars is expected to release in cinemas on 6 January, 2017. Watch the trailer below: