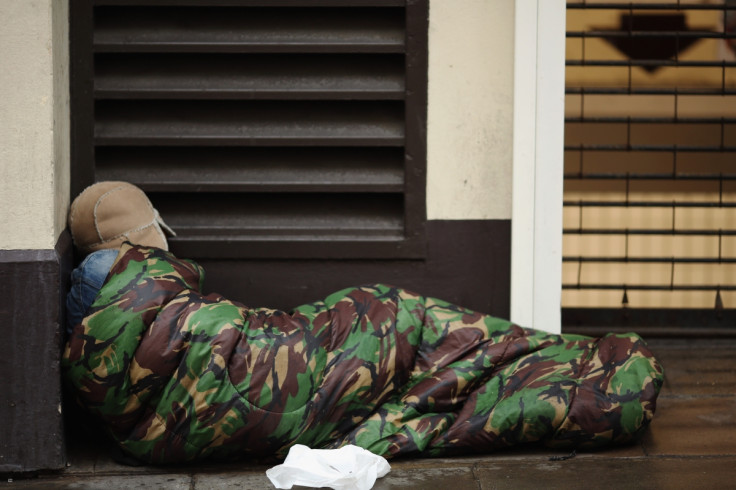 Northampton Council have claimed a significant percentage of homeless people in the city are unemployed eastern European migrants who are living on the streets on purpose. An investigation by the Northampton Borough Council revealed there was a total of 21 people sleeping rough in the borough, 19 men and two women, with nearly half of these coming from eastern European EU states.
In a subsequent report highlighting its strategy to reduce the number of homeless people in the area, the council said: "Although sleeping rough is very dangerous and seriously detrimental to people's physical and mental health, Northampton now has an established community of people who are choosing to sleep rough, as a lifestyle, and are resolutely refusing to leave the streets. A significant proportion of these people are unemployed European migrants who are failing to exercise their treaty rights."
Explaining the reason for the number of homeless in the city, the report adds: "Free movement of citizens between EU countries and the escalating challenge of refugees and other world people movements have contributed to a recent rise in rough sleeping."
The report states across Northamptonshire, the average number of people sleeping rough in 2015 was estimated to be 61, with around 25 of these sleeping rough in Northampton. The report was aiming to highlight how the council needs to change its approach if it wishes to eliminate homeless in the area by 2017 as part of its Together We Change Lives programme.
The report states: "Together We Change Lives is not just about ending the need for people to sleep rough in Northampton. It is also about rebuilding people's lives: dealing with any addictions, addressing any physical or mental health problems, resolving any outstanding tenancy issues and helping people access training and employment."
Among the strategy to eliminate homelessness in Northampton, the council hopes to set up a temporary night-shelter for rough sleepers until they are able to move into settled housing. They want to work with hospitals, prisons, supported housing schemes and social landlords to ensure that "people leave hospital and prison in a planned way and that, where someone is living in supported housing or social housing, tenants are provided with all of the help they require to sustain their tenancies."
Councillor Stephen Hibbert, cabinet member for housing, said: "We have held several multi-agency workshops in Northampton, with more than 30 local services and organisations in attendance. All agreed that, as a collective, we are spending too much time dealing with the symptoms, rather than the causes, of rough sleeping and homelessness. The consensus... was that there is a need for services and organisations to be a lot more persistent and assertive in the work they do and to make it clear that sleeping rough is not a lifestyle that Northampton is prepared to sustain."