The United Nations Educational, Scientific and Cultural Organisation (Unesco) has passed yet another critical resolution on Jerusalem, prompting a backlash from Israel but celebration from Palestinians.
The resolution, passed by 22 votes to 10 on Tuesday (2 May), branded Israel's annexation of the eastern city as a violation of international law, mirroring a UN Security Council resolution passed in December.
It also called on Israel to cease "persistent excavations, tunneling, works and projects" in east Jerusalem, particularly the walled Old City, which is home to sites sacred to Jews, Christians and Muslims.
The resolution stressed the importance of the Old City to all three monotheistic faiths, however Israeli Prime Minister Benjamin Netanyahu said Jews had a supreme bond to the city.
"There is no other people in the world for whom Jerusalem is as holy and important as for the Jewish people," Netanyahu said in a speech, reported AFP, and said that Unesco is "trying to deny this simple truth".
The Old City is home to the Temple Mount – Judaism's holiest site – but also contains two ancient mosques and a number of major Christian shrines.
The Unesco resolution said Israel had taken actions that have "altered, or purport to alter the character and status of the Holy City."
Israel claims Jerusalem is its capital following its capture in the 1967 Six-Day War, however most of the international community say it is occupied territory.
The Palestinian Foreign Ministry, who sees east Jerusalem as the capital of their future state, declared the resolution a "victory for international law".
It said, according to AFP, that the decision reaffirmed "the centrality of Jerusalem to world heritage as well as the need to confront the dangers posed by the illegal practices of Israel, the occupying power... which threaten the cultural and historical integrity of these invaluable sites."
The resolution was submitted by Algeria, Egypt, Lebanon, Morocco, Oman, Qatar and Sudan.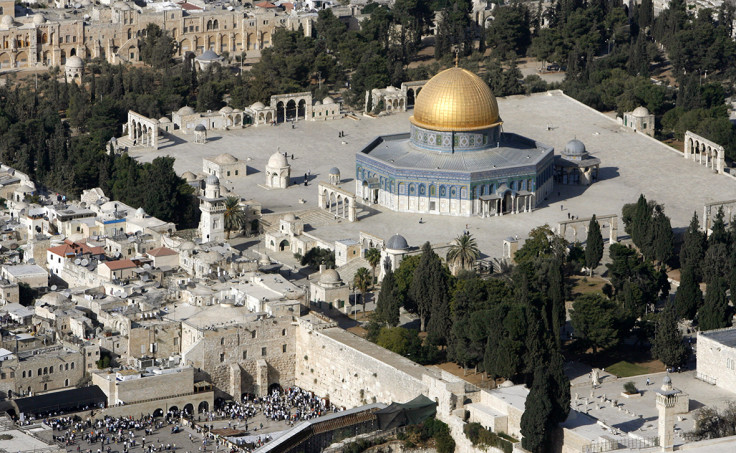 It was then voted for by Russia, China, Brazil, Sweden, South Africa, Iran, Malaysia, Mauritius, Nigeria, Senegal, Bangladesh, Pakistan, Vietnam, Nicaragua, Chad and seven Arab countries.
The United States, Italy, Great Britain, Germany, Holland, Lithuania, Greece, Paraguay, Ukraine and Togo opposed the resolution.
A previous Unesco resolution was branded as anti-Semitic by Israel after it only referred to the Temple Mount by its Muslim name; al Haram al Shareef or the Noble Sanctuary.
The latest resolution was also criticised for being passed on Israel's Independence Day.