Indian Parliament passed the Child Labour Amendment Bill, 2016 on 26 July that has drawn criticism from Unicef and various NGOs across the country. The controversial provision states that while it is illegal for children below the age of 14 to be employed, they would be allowed to work in their family businesses after attending school.
The UN agency expressed concerns over the new law that creates a loophole in the system to legitimise child labour. "UNICEF India welcomes the Rajya Sabha's recent approval to amend the Child Labour Bill prohibiting children under the age of 14 from working, but is concerned about one provision that could further disadvantage the most vulnerable children," the organisation said in a press note.
"The provision, 'where the child helps his family or family enterprises, which is other than any hazardous occupations or processes set forth in the Schedule, after his school hours or during vacations' raises serious concerns, as it legitimizes family work and could further disadvantage children from poor families," it continued.
The Indian arm of the agency pointed out that the bill has reduced a number of professions considered hazardous, which could potentially lead to more children working in unregulated conditions. According to the new bill, children between 15 and 18 years of age will be allowed to work – aside from mines and industries where they would be exposed to inflammable substances and hazardous processes.
"Under the new Child Labour Act, some forms of child labour may become invisible and the most vulnerable and marginalised children may end up with irregular school attendance, lower levels of learning and could be forced to drop out of school. Secondary enrolment is still lagging behind, especially for the most vulnerable children, many who are working," Unicef India's Chief of Education, Euphrates Gobina said.
Nobel Peace prize winner Kailash Satyarthi and Bachpan Bachao Andolan NGO (BBA) founder earlier told the Times Of India newspaper that the changes would lead to "victimisation of children".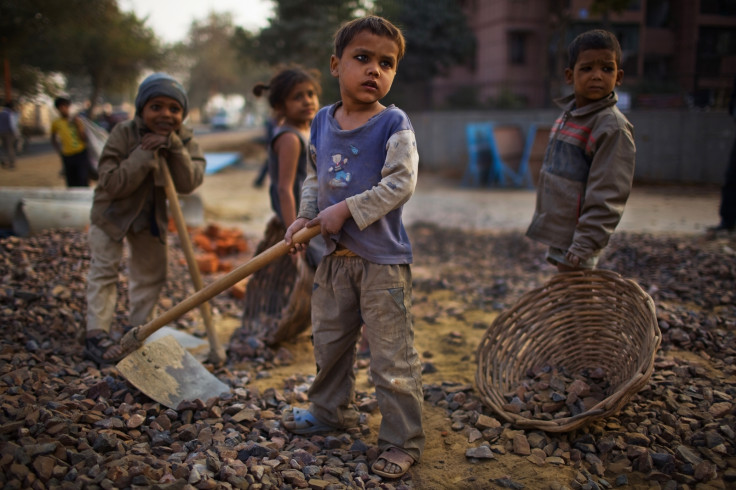 Unicef has proposed that the amendments to the law be changed and children are prohibited from working in any family enterprises, but the Indian government argued that the allowance for family work will create a balance between education of children and the country's economic reality, in which they are required to contribute to the family trade to stave off poverty.
"The purpose of this very act is that we should be able to practically implement it," Labour and Employment Minister Bandaru Dattatreya told the Parliament, according to Reuters. "That's why we are giving some exemptions."
According to the 2011 national census, India has a population of 12.26 million working children between 5 and 14 years of age, and according to the International Labour Organization's World Report on Child Labour 2015, nearly 10% of adolescents (14-18 years) work in hazardous conditions in family enterprises.