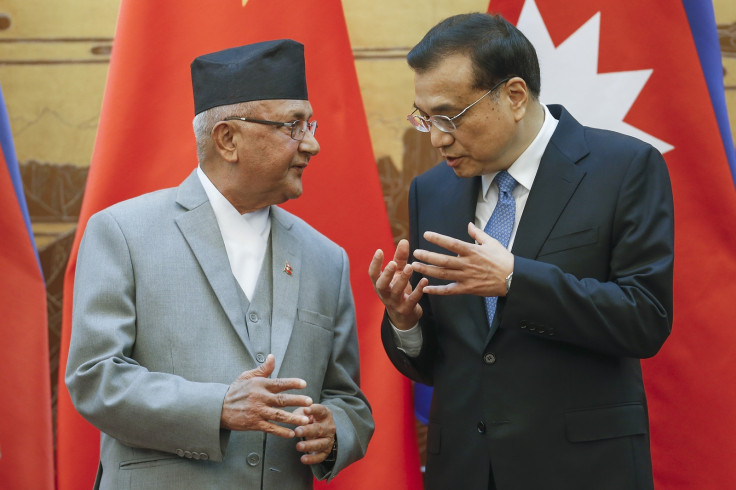 The resignation of Nepal's Prime Minister, KP Oli, on 24 July has left the region's two superpowers in a scramble for power. China and India have long since battled for influence over their common neighbour, with India holding the position as the more dominant outside power in Nepal.
Prime Minister Oli's nine-month rule had seen tensions rise with India, which prompted the Nepalese leader to boost ties with China. However, his likely successor, the leader of the Communist Party of Nepal (Maoists), is believed to be friendlier with India, putting the influence back in India's hands.
Pushpa Kamal Dahal – commonly known as Prachanda – visited New Delhi earlier this month to garner support ahead of his attempt to become Nepal's next prime minister. Although Chinese investment in Nepal recently overtook that of India's, India has remained Nepal's largest trading partner, accounting for as much as 60% of the country's imports and most of its fuel.
However, in recent times India has come under criticism for its heavy involvement in Nepalese politics. The ethnic Madhesi people who live in the Nepal plains on the border of India began blocking fuel imports from India, which led to Prime Minister Oli recalling Nepal's ambassador to India in May and signing infrastructure, trade and energy agreements with China instead.
Things are expected to turn around for India with the election of a new prime minister in Nepal. The move will come as a second regional setback to China, after The Hague ruled on 12 July that they had "no legal basis" to claim rights to the South China Sea.
Ashok Malik, fellow at the Observer Research Foundation in New Delhi, told Bloomberg: "It's certainly a new opening, the end of a chapter that didn't go too well for India."
Responding to Nepal's leadership change, China's foreign ministry said on 26 July: "China and Nepal have been through thick and thin together, and no matter the changes in the international or domestic situation, the direction of China and Nepal's friendship and mutually beneficially cooperation will not change."