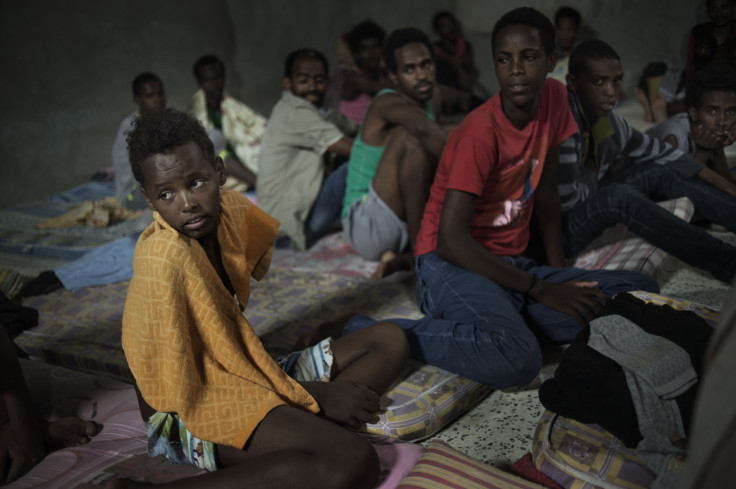 A new Unicef report details the violence and exploitation suffered by refugee and migrant children and women as they attempt to make the perilous journey from Africa to Europe.
The report, titled "A Deadly Journey for Children: The Central Mediterranean Migrant Route", detailed the violence, harassment and aggression suffered by children at the hands of adults over the course of their journey.
Around 256,000 migrants were recorded in Libya at the end of January, including 30,803 women and 23,102 children - a third of whom were unaccompanied. Unicef believes the real figures to be at least three times higher.
Three quarters of the children interviewed in the report say they experienced abuse, and nearly half of the women and children responding to the survey reported suffering sexual violence, often more than once and in more than one place. "The results of this rapid assessment demand action. We can't have a situation where children and women disappear into a hellhole. They are being sexually assaulted, abused, exploited and killed," said Justin Forsyth, Unicef deputy executive director.
According to Unicef, there are an estimated 34 detention centres in the country, but only 24 of them, holding between 4,000 and 7,000 detainees, are run by the Libyan government department for combating illegal migration. The other unofficial centres are run by criminal gangs with links to smugglers and armed militias. In both official and unofficial centres, women and children reported harsh and overcrowded conditions, including lack of nutritious food and adequate shelter.
Fifteen-year-old Jon is one of the unaccompanied minors held in Libya. The teenager was escaping Boko Haram's violence in Nigeria: "In Nigeria there is Boko Haram, there is death. I did not want to die. I was afraid," he told Unicef. He has been in detention for seven months. "Here they treat us like chickens. They beat us, they do not give us good water and good food. They harass us. So many people are dying here, dying from disease, freezing to death," he said.
Aza and her daughter Kamis, a nine-year-old who wants to be a doctor, also travelled to Libya from Nigeria, hoping to reach Italy as their final destination. Aza said she did not know the journey would be so dangerous and only fully realised the risk when facing the sea. By that point, however, there was no going back. "I paid $1,400 (£1,120) for that trip. If I had decided not to leave, no one would have returned the money to me. I have done all this for my children and for their future, and I did not want to lose them. During our time at sea I thought: If it's me, it is OK [to die] but not them," she told Unicef.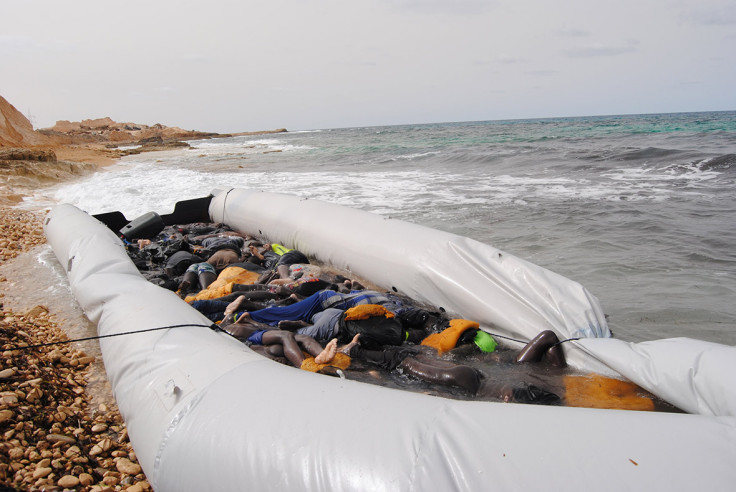 Since the European Union deal with Turkey largely closed the route to Greece, the central Mediterranean route from Libya to Italy has become the primary entry point to Europe, followed by the western Mediterranean route from Morocco and Algeria to Spain. The Libya-Italy route is the deadliest and most dangerous one. In 2016 more than 4,500 people - of whom at least 700 were children - died attempting to make the crossing, the deadliest year on record.
The situation remains critical. Almost 2,000 people made the crossing in the last week of January alone, more than eight times the number of people attempting the journey in the same period the previous year. An estimated 228 deaths were reported so far in 2017 − one in 21 migrants in January, compared to one in 24 in December 2016, and one in 41 for the entire year 2016. According to Unicef, more that 40 children died in January alone.
Smugglers demand to be paid at the beginning of the journey, leaving many with debts to pay under "pay as you go" arrangements and vulnerable to exploitation, abduction and abuse. The provision of safe and legal pathways would deprive smugglers from the exclusive control of the route to Europe.
Afshan Khan, Unicef regional director and special coordinator for the refugee and response crises in Europe, said: "The route is mostly controlled by smugglers, traffickers and other people seeking to prey upon desperate children and women who are simply seeking refuge or a better life. We need safe and legal pathways and safeguards to protect migrating children that keep them safe and keep predators at bay."