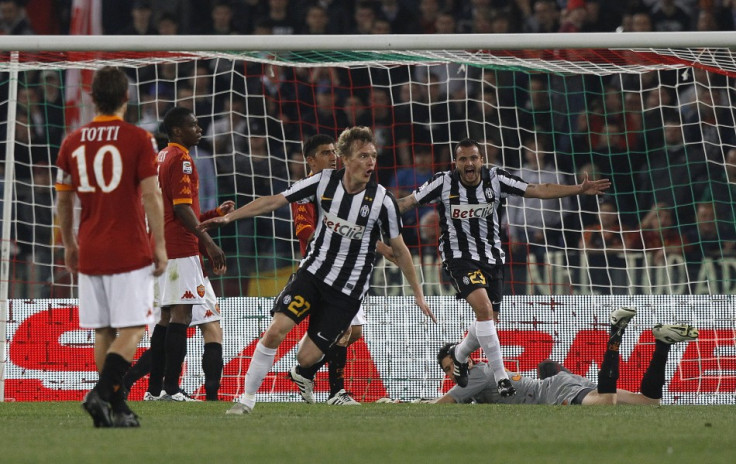 Manchester United target Milos Krasic is being watched by numerous top clubs around Europe, his agent has confirmed, as the January transfer window edges closer.
Krasic starred for CSKA Moscow before making the move to Juventus in the summer of 2010, but the winger has had trouble finding game time for the Serie A giants this season, and has admitted he is looking for a move elsewhere.
Manchester United were said by numerous press outlets to be front runners for Krasic, though Arsenal and Chelsea have both also shown interest.
And Vlado Borozan believes that his client is looking across the continent for a move elsewhere, despite moving to Juventus only 18 months ago.
"We are looking around," Borozan told TMW. "Not just in Italy, but in Europe too.
"There are some top clubs in England, Spain and Germany who are following him very closely."
United are said to be in the market for a playmaker, and while Krasic can play on the wing, he can also play in midfield, making him a versatile option for Sir Alex Ferguson.
Sources such as the Daily Mirror and Daily Mail have claimed that Krasic would be worth around £15 million, making him a bargain compared to alternative midfield options Wesley Sneijder or Nicolas Gaitan.
While United have continually denied that they will make any moves in the January transfer window, the club may have their hand forced by the piling injuries on the squad.
Darren Fletcher's absence could prove costly for the side as they aim to challenge Manchester City for the trophies, but Ferguson has maintained that United will only be chasing long term targets in their need to boost the squad.
And while Krasic may not be available for a move in January, the Serbia international could be ready to head to Old Trafford in the summer.