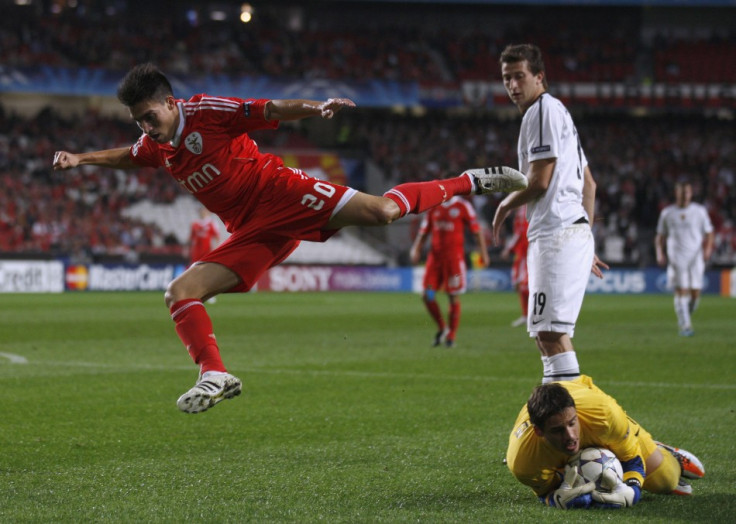 Real Madrid star Pepe believes that if he were president of the club, he would sign Nicolas Gaitan, putting Manchester United on alert to make a bid for the playmaker as soon as possible if they wish to beat the competition.
Gaitan has starred for Benfica since the 23 year old moved to the club from Boca Juniors in the summer transfer window in 2010, and has attracted attention from numerous clubs in the year since.
And while Manchester United were thought to be front runners for Gaitan's signature, Real Madrid now look to be in the mix for the star as well, with Pepe insisting that if he were in charge of the Spanish giants, the Argentina international would be joining the side right now.
"Who I would sign if I were Real Madrid president? I really like Gaitan. He has a lot of creativity and has the quality to play for a club like Real Madrid," Pepe was quoted as saying by O Jogo.
"Another player who I really like is Porto's Fernando. He has the quality to play for Madrid, too. So those are the two players I'd bring to the club.
"Joao Moutinho is a great player as well and has a lot to give to Porto and Portuguese football. I don't see him at Madrid, though, because we already have [Mesut] Ozil."
Gaitan is said to be worth around £40 million, and while United weren't willing to pay £35 million for priority target Wesley Sneijder in the summer transfer window, the club were reported to have said no to the Dutchman because of his £200,000 per week wage bill. Gaitan would have no such demands over his wage bill.
United have insisted that they have no targets in mind for the January transfer window, despite Sir Alex Ferguson admitting that he is chasing after 'two or three' possible targets to improve the squad.
Whether Ferguson makes a move for Gaitan in January remains to be seen, but with Real Madrid aware of the player as well, the competition could be high for the midfielder come the next transfer window and the summer afterwards.