United Airlines is under fire once again, this time after a woman was forced to give up her son's seat that cost nearly $1,000 for a passenger on standby.
Shirley Yamauchi, who had taken a seven-hour flight from her home state of Hawaii to Bush Intercontinental Airport, boarded the Boston-bound flight from Houston on 29 June with no issues. After taking their seats, Yamauchi said a flight attendant asked if she was the boy's mother, to which she replied yes before the flight attendant left.
A man then came over with a ticket that said he was sitting in her son's seat. Yamauchi was made to hold her two-year-old son on her lap for the nearly three hour-long flight, while the passenger who paid $75 (£58) took her toddler's seat.
"Not a single airline employee on that flight asked me why I had a large child on my lap," Shirley Yamauchi of Hawaii told Chron.com. "I didn't feel safe or comfortable, but I really didn't have a choice."
The 42-year-old Kapolei Middle School teacher said she struggled to put a seatbelt over herself and her son Taizo. According to NBC News, the boy was forced to stand or crouch on the floor because he was too heavy to hold. "He's tall child for a toddler. He comes up to my belly button. It was a three and a half hours flight," she said.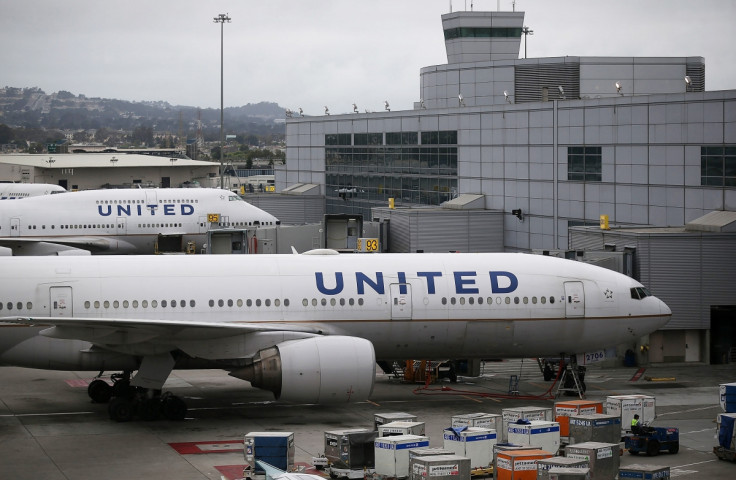 According to the Houston Chronicle, the Federal Aviation Administration states parents' arms "aren't capable of holding your child securely, especially during unexpected turbulence". The FAA therefore recommends strapping a child into a seat for the duration of a flight.
"I told the flight attendant about our situation, but she shrugged and told me the flight was full. I paid $969 (£749) for my son's ticket," she added
Yamauchi said her troubles did not end there. When she landed, she said she spoke with United Airlines customer service, who were allegedly rude to her. United Airlines workers repeatedly directed her to other employees and even the baggage area when she asked why her son's seat was given up.
She contacted customer service over the phone, where a United Airlines representative advised her to wait until Thursday (6 July) to file a complaint as that is the day she is flies back to Hawaii. Yamauchi said United Airlines only reached out to her once she spoke with the media.
"They sent me a very lengthy email after it hit Hawaii news stations," she said.
The airlines acknowledged the incident and said workers should not have given the seat away. "On a recent flight from Houston to Boston, we inaccurately scanned the boarding pass of Ms Yamauchi's son," United said in a press release.
"As a result, her son's seat appeared to not be checked in, and staff released his seat to another customer and Ms Yamauchi held her son for the flight. We deeply apologise to Ms Yamauchi and her son for this experience. We are providing compensation as a goodwill gesture. We are also working with our employees to prevent this from every happening again."
Yamauchi did not disclose what United offered her but said it was not satisfactory, the Chronicle reported.
United Airlines has dealt with a series of scandals in recent months over the treatment of passengers. In April, David Dao was forcibly removed from his Louisville-bound flight when he refused to give up his seat.