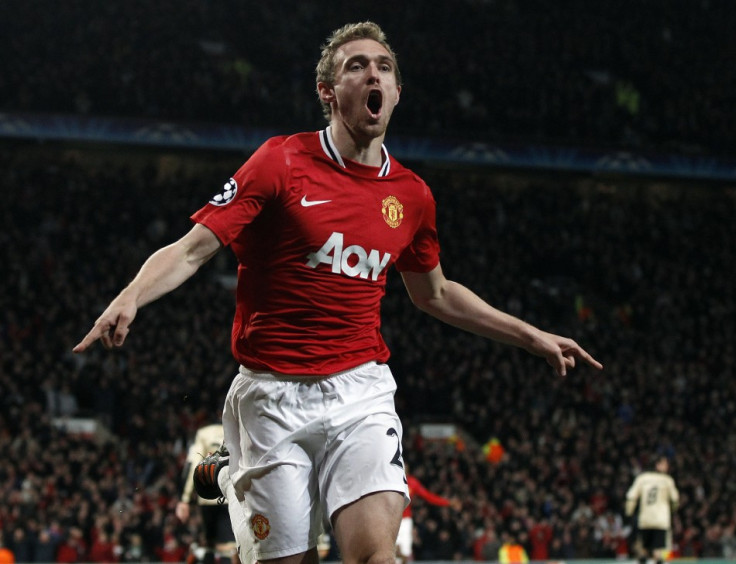 Manchester United midfielder Darren Fletcher is taking an 'extended break' from football due to a chronic stomach illness, the club has confirmed.
A Manchester United statement confirmed the 27-year-old was suffering from ulcerative colitis, a chronic inflammatory bowel condition that was also responsible for curtailing the Scotland international's appearances last season.
The Manchester United star missed a large percentage of games at the turn of the year in an absence the club initially credited to a 'viral illness', but on Tuesday afternoon the Premier League giants revealed the true extent of Fletcher's struggles.
Fletcher's sporadic appearances for Manchester United and Scotland were the result of the notoriously industrious and energetic midfielder's "desire to play and his loyalty to both his club and country" as he battled to "maintain remission of symptoms for a considerable period".
Manchester United confirmed Fletcher had finally succumbed to the symptoms and intimated his desire to battle through the illness has perhaps "compromised the chances of optimising his own health and fitness".
The Scotland captain has decided to take an extended break from both training and playing for Manchester United in a bid to recover from the illness which has plagued the 27-year-old for some time.
Manchester United stalwart Rio Ferdinand admitted it had been a bad week for the club considering the recent injury sustained by Nemanja Vidic which ruled the Serbian out for the remainder of the season.
He told his followers on Twitter: "We are going to miss two big players in Fletcher and [Nemanja] Vidic. I hope they both come back fitter and stronger than ever."
Fletcher has not played for Manchester United since their Champions League tie against Benfica on 22 November.
To read Manchester United's statement on Darren Fletcher in full click here.