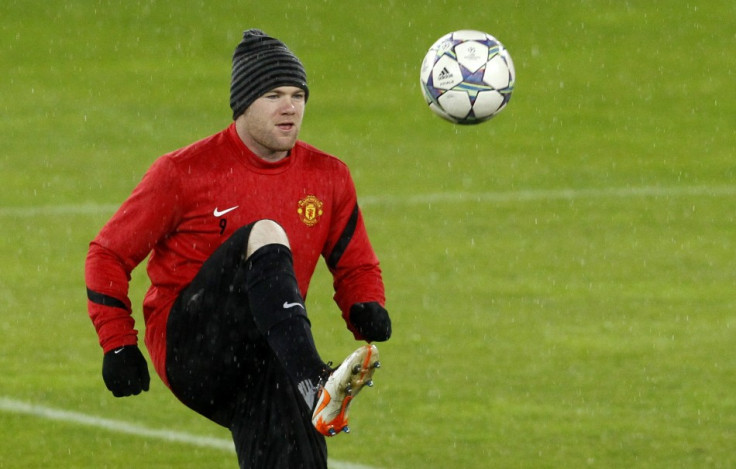 Phil Jones believes that Wayne Rooney's form has been top class lately, even though the Manchester United striker has been struggling to find the net.
In his last eight matches before playing against Wolves at the weekend, Rooney had only scored once for his club, with Sir Alex Ferguson choosing to try the England international in a more midfield based position on a number of occasions.
But after the 26 year old scored a brace against Wolves, Jones has argued that even though it looks like Rooney's form might be returning, the striker has been a valued member of the United squad for the entire season.
"Wayne was brilliant [against Wolves]," he said, as reported by Talksport. "But he still has an influence on the team even when he is not scoring.
"The things he does off the ball are terrific as well. People sometimes don't take that into consideration.
"They look at his goal tally and think he is not doing well but he has been terrific for us."
So far this season, in 20 appearances for United, Rooney has scored 14 goals. His form will be particularly needed now that Javier Hernandez, Dimitar Berbatov and Michael Owen are all out of action with injury, as Danny Welbeck continues to recover and get back to full match fitness.
United are currently second in the Premier League table, and are two points behind title leaders Manchester City, though City have a game in hand.
After a shock loss to Swiss side FC Basel last week, United were ousted from the Champions League group stages, and face a tough schedule clash of Europa League matches as the Premier League season moves closer towards the business end.
But Rooney's display against Wolves, which included goals in the 27th and 62nd minutes, gave fans hope that he might be reutrning to his scoring ways. Luis Nani's performance was also lauded by Ferguson after the match, with the winger getting on the scoreboard in the 17th and 56th minutes.
United now move on to face QPR and Fulham away over the next two weeks, in draws that the side will be hoping can garner six points and keep them in touch with their cross-town rivals.