Students from US Vice President Mike Pence's home state of Indiana are planning to walk out of a commencement speech the 57-year-old is due to give on Sunday (21 May).
Pence, who served as Indiana governor for four years before relocating to the White House, is due to receive an honorary degree from the University of Notre Dame in Sunday's ceremony.
However students at the school – a majority of whom are Catholic – said they are opposed to Pence's address on religious grounds.
In a statement released by the university's student activist coalition, titled We StaND For, a spokesman for the group said: "Notre Dame students will stage a walkout during the commencement exercises in solidarity with members of the Notre Dame community affected by the policies advocated by US Vice President Mike Pence.
"During his time as governor of the state of Indiana and now as vice president, Pence has targeted the civil rights protections of members of the LGBT+ community, rejected the Syrian refugee settlement programme, supported an unconstitutional ban of religious minorities, and fought against sanctuary cities.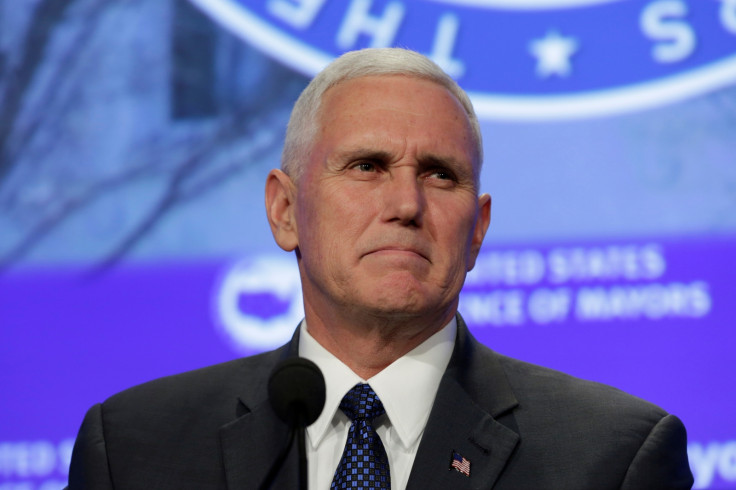 "All of these policies have marginalised our vulnerable sisters and brothers for their religion, skin colour, or sexual orientation."
In addition to the walkout, students and alumni have acquired over 500 rainbow flags, symbolising LGBT rights, which will be displayed around the campus ahead of the commencement ceremony.
"One thing is for sure," student Maddie McGovern told CBS News. "I will never forget my commencement ceremony."