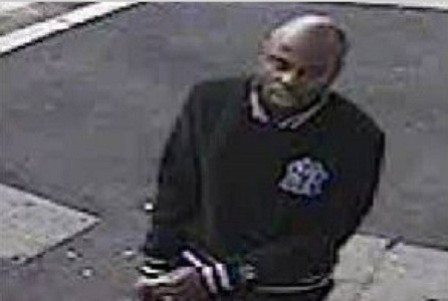 A man knocked a 16-year-old girl unconscious in an "unprovoked attack" just 500 metres from her home in Plaistow, London.
Police are appealing for information about the attacker, who hit the teenager from behind outside the Black Lion pub at around 12.30pm on 13 November.
CCTV footage of the attack shows the man hit the girl to the ground, leaving her unconscious, after which he turned around and jogged away.
An ambulance was called and she was taken to hospital, where she was treated for bruising to the head and cuts to the face.
A Metropolitan police spokesman said: "At about 12.30pm that day, a male suspect followed a 16-year-old girl from her home address for approximately 500 metres and when he was near the Black Lion public house he ran up behind her and threw a punch to her head.
"This was an unprovoked attack. The victim fell to ground and was unconscious. After the assault the suspect turned around and jogged back towards Green Gate Street."
The attacker is described as black, of muscular build with a shaven head, wearing a baseball jacket and jeans. He is around six feet tall and is aged between 25 and 30.
Anyone with information is being asked to contact detectives at Newham Violent Crime Unit on 020 8217 5890 or Crimestoppers on 0800 555 111.
Alan Wyllie/YouTube