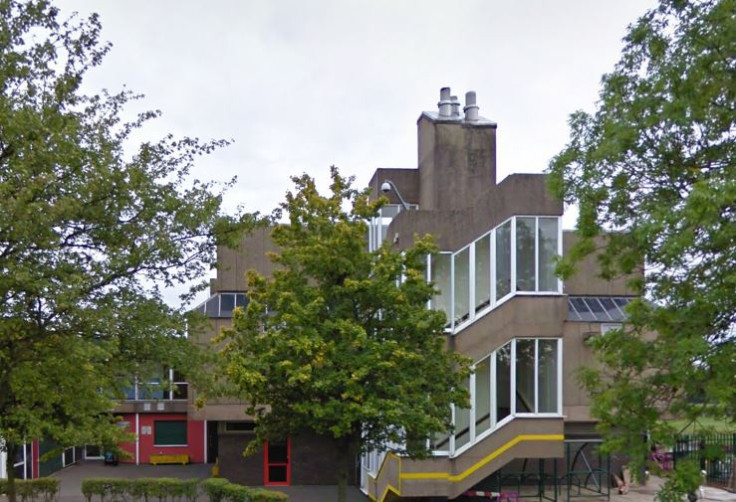 Ofsted inspectors had food thrown at them and were "jostled" by students while monitoring a school which scored their lowest rating. Pupils at the Willenhall E-ACT Academy in Walsall, West Midlands, were also "rude" to the inspectors and openly defied teachers.
The school was graded 'inadequate' in every category by Ofsted and was placed in special measures.
The watchdog's damning report also said many pupils felt unsafe.
Children with learning difficulties or disabilities liked to find safe spaces, the report said, in order to hide from the aggressive behaviour of other pupils, which included fighting, pushing and swearing.
A senior teacher was also spoken to "disrespectfully" by pupils but told an Ofsted inspector the behaviour was normal.
Some sixth formers were too scared to leave their area at break times because of the conduct of younger students.
In addition, many students were absent from lessons and sometimes truanting in plain view, often congregating in stairwells.
Leadership at the Academy was also suffering and teaching was "inadequate", Ofsted found. 70% of teachers had left within the last two years. Parents were unsurprised at the report.
"There have been a lot of problems here," Tracey Millinchip, 38, told the Mail Online. "My daughter is in Year 9, she had a lot of problems. She was attacked a couple of months ago. She was put into lessons with a teacher on her own to do her education which has had an effect to the point where her levels have dropped.
"My main concerns would be a lack of continuation of regular staff. They have a lot of agency staff coming in."
E-ACT said they were "disappointed" with the inspection but hoped the school would be rated 'good' by the next examination.
Education is likely to play a prominent role in the upcoming general election. Theresa May's Conservatives have proposed cutting spending by 6.5% per pupil in real terms.
Labour have countered, pledging to spend more on schools, reduce class sizes and restore educational benefits to students.