'Upskirting should be criminalised' campaigners say as 10-year-old girl among victims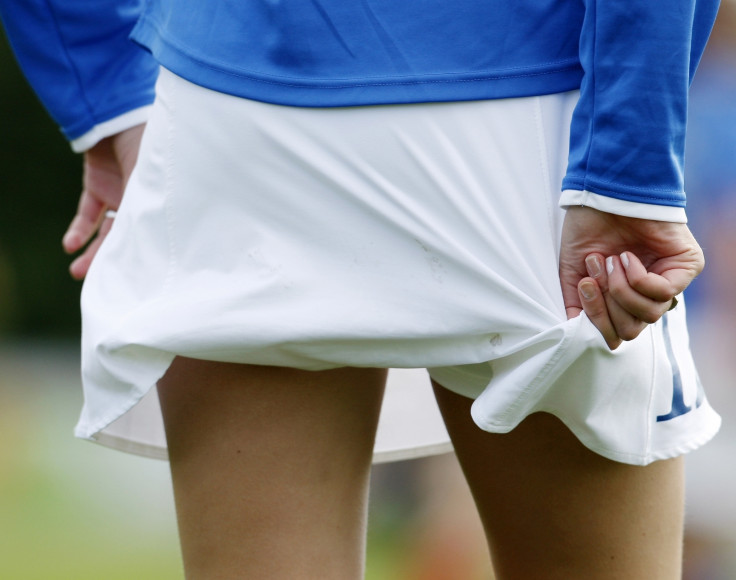 KEY POINTS
IBTimes UK found that porn websites are fuelling upskirting trend by sharing secret footage shot up women's skirts.
Current legislation is not "fit for purpose" as it does not charge culprits with a sexual offence, activists say.
'Upskirting', the practice of secretly taking photos under women's skirts, should be criminalised as a sexual offence, campaigners said after a 10-year-old emerged among the complainants.
Police have pursued 78 offences related to upskirting since 2015 but only 11 alleged offenders have been charged, an FOI request by the Press Association revealed. It is feared that the number of offences is much higher than those recorded by police.
One of the offences involved a 10-year-old in 2015, Avon and Somerset Police said, adding that there was insufficient evidence to charge the culprit.
Following this revelation, campaigners called on the government to do more to prevent this "horrific crime" of upskirting.
MP Maria Miller, chair of the women and equalities select committee, described the practice as a "gross violation of privacy and potentially an act of indecency."
Campaigners say that upskirting should be recognised as a sexual offence and that a stronger legal framework is needed to tackle the problem.
Culprits are currently prosecuted under the common law offence 'outraging public decency', which is typically used to charge someone caught flashing or performing a sex act in public. Upskirters arrested under this law often walk away with fines as low as £20.
Profitable porn websites are fuelling the upskirting trend, by sharing secret footage shot up women's skirts, IBTimes UK revealed last month. Some of the videos, which have been viewed millions of time, were shot on trains, in supermarkets and in public parks.
Gina Martin launched a campaign to make upskirting illegal under the Sexual Offences Act 2003 after she caught a man taking a picture up her skirt at a music festival. She said the experience left her feeling "humiliated" and "victim blamed."
She told IBTimes UK that making the practice illegal "is the only effective way of capturing everyone who commits this act, regardless of where they are, how they do it and who sees them."
"We have to decide what kind of society we want to be and deter this behaviour, because the law is failing the women of UK and Wales. As the law stands, upskirting is an offence against public morals, not the individual," she said.
Dame Vera Baird, Northumbria Police and Crime Commissioner, told IBTimes UK that current legislation is "totally inadequate" to deal with upskirting.
"For everyday purposes it's absolutely imperative that there's a straightforward offence for this because clearly it is a sexual violation, clearly it is using women's bodies as public property for sexual gratification and as such not that far away from actually touching somebody inappropriately," she said.
Professor Clare McGlynn, an expert in sexual violence, told the BBC: "The government's continuing failure to provide an effective criminal law against upskirting breaches women's human rights."
She said that women are entitled to a law that is "fit for purpose" and treats upskirting as a sexual offence.
"Only then will victims feel more willing to come forward and report to the police and support prosecutions," she said.