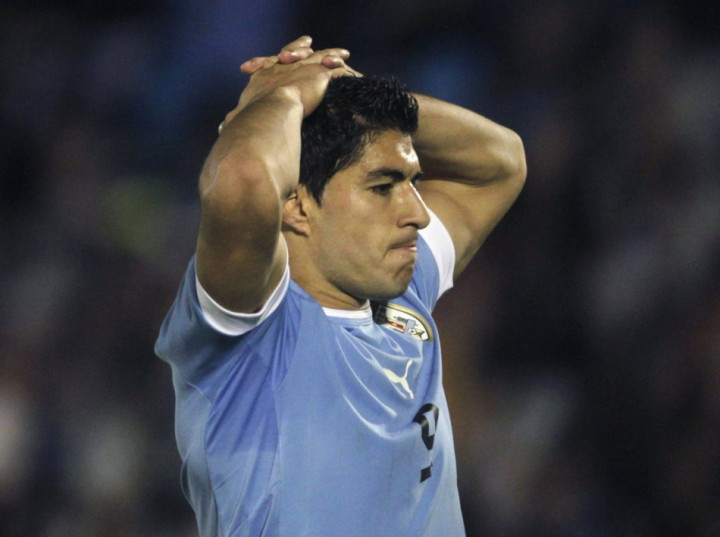 A goalkeeper for a top club team punched a police officer and a young man was blasted with a gun in scenes which have triggered a nationwide ban on football in Uruguay.
A cup match between Uruguayan sides Penarol and Nacional descended into chaos last week in Montevideo. Police armed with truncheons and shields stormed the pitch to protect match officials - from Nacional players.
During the melee, Nacional goalkeeper Jorge Bava was caught on camera thumping a policeman. Unfortunately for him, watching the game on television at the time was Judge Alejandro Guido. Outraged Guido immediately picked up the phone to the police station next to the ground and ordered Bava's arrest.
Meanwhile, outside the stadium a young man was shot during clashes between fans - before the fixture had even kicked off.
The disturbing violence was enough for the ruling body of the game in the South American country to impose a national 10-day ban. Uruguay has twice won the World Cup,
In a move agreed with the country's interior ministry, Uruguayan Football Association president Sebastia Bauza said: "We have agreed that we have to take decisions and send out signals that there are limits that must be respected. The acts that occurred outside and inside the Centenario stadium must not be repeated."
Nacional goalkeeper Bava spent the night in the cells for his antics, which he claimed were provoked by a policeman hitting him with a truncheon. He was reportedly released after making a statement on the incident and apologising to fans.
Uruguay is not the first country to slap a ban on football. Authorities in Egypt took action after 74 people were killed during a stadium disaster sparked by clashes between al-Masry and Port Said fans, in February 2012.
Senior figures in Egypt branded the deaths an "unspeakable catastrophe" and banned football in response, meaning that the following season failed to start on schedule.
Uruguay star Luis Suarez has displayed an ability to enliven football matches during his time at Liverpool, in England's Premier League. The 24-year-old regularly makes the front and back pages for his on-the-pitch antics, including a poisonous race row with Patrice Evra of Manchester United, which sullied Liverpool's 2011-2012 season.
For highlights of the controversial Nacional v Penarol game, see the YouTube clip below.