The US is set to deploy the Terminal High Altitude Area Defence (Thaad) system in South Korea "as soon as possible" amid heightened threats from North Korea's nuclear programme. Pyongyang conducted its fifth and most powerful nuclear test under the supervision of leader Kim Jong-un earlier in September, and is said to be ready to conduct the sixth test anytime in the coming days.
Daniel Russel, assistant secretary of state for East Asia, reportedly told a congressional hearing on Tuesday (27 September) that the Thaad deployment was a "done deal" and that the timing of the deployment was a Pentagon matter. He, however, added that considering "the accelerating pace of North Korea's missile tests, we intend to deploy on an accelerated basis. I would say as soon as possible".
Commander Gary Ross, a Pentagon spokesman, declined to give a specific timeline for the deployment, but said it would happen "as soon as feasible".
The decision to deploy the powerful anti-missile mechanism was taken by the US and its ally in early July. The nations had first finalised Seongju County as the location for installing the system, but following protests from the people of the area, Seoul agreed to consider alternative locations. The countries have not announced any new location so far.
China and Russia had expressed security concerns over the US-South Korea joint mission, but the US had said that the deployment in the Korean peninsula was solely targeted at North Korea and no other third party will be affected.
North Korea's latest nuclear test followed by a ballistic missile test has irked the US and the United Nations, who are now considering options to stop North Korea from pursuing the banned nuclear programme.
Russel told the congressional hearing that Washington was in talks with international partners, including the European Union, on tighter sanctions for the North and on cutting access to international banking services.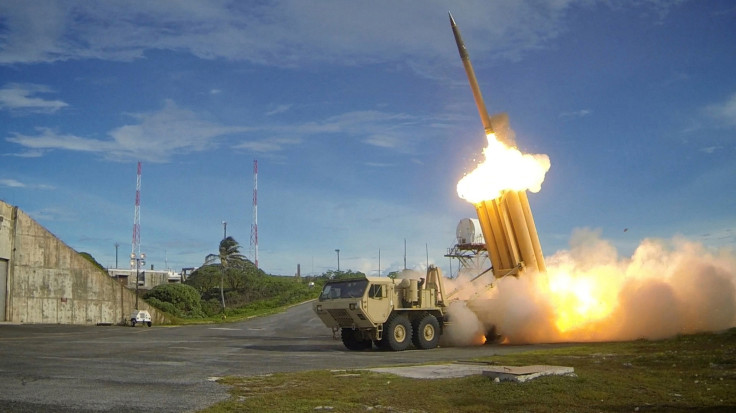 "We are in discussions with our partners, including the EU, about tightening the application of sanctions and pressure, including and particularly to deny North Korea access to the international banking infrastructure," Reuters quoted him as saying.
He also said that there had been "a very constructive and honest candid set of ongoing conversations" with China — an ally of North Korea — on new sanctions and "I hope you will see, as one of the products of that, real headway in the discussions".