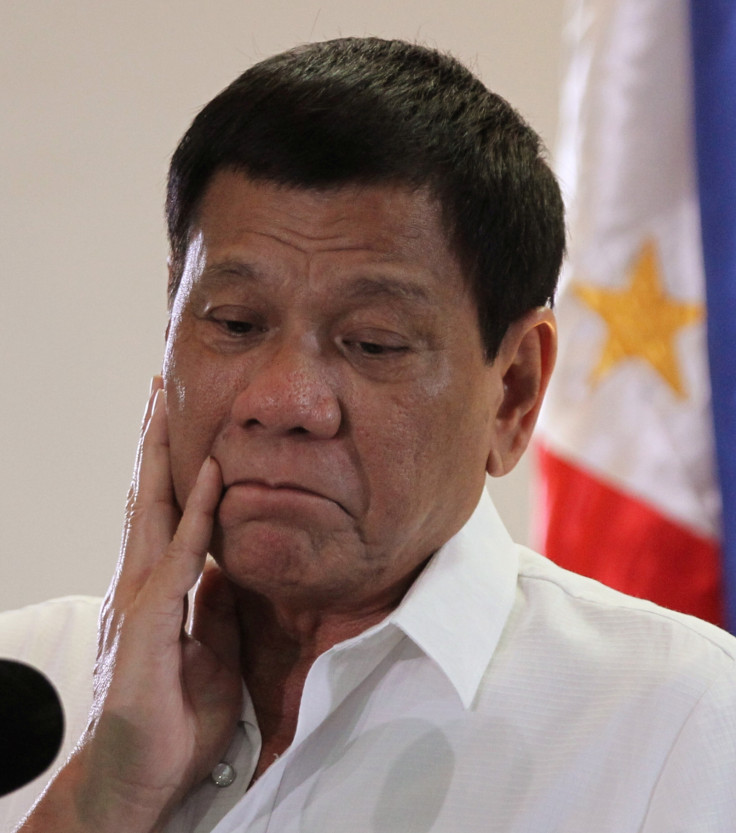 A US government-backed aid agency is withholding its aid to the Philippines following a series of "troubling" comments from President Rodrigo Duterte. The loud-mouthed Filipino leader recently admitted he has personally killed drug-violators when he was the mayor of southern Davao city.
Washington's Millennium Challenge Corporation (MCC) was scheduled to finalise the second round of funding for Manila before it was suspended following concerns over human rights violations in the country. A spokesperson for the agency said the corporation has "deferred a vote on the re-selection of the Philippines for compact development, subject to a further review of concerns around rule of law and civil liberties".
The next review would take place in March 2017. The agency had funded $434m (£350m) in a poverty reduction programme — a five-year scheme that ended in May 2016. The second round of funding was also framed for five years and it would have run along with Duterte's full term. The MCC aid is aimed at poverty reduction and "supported reforms and investments to modernise the Bureau of Internal Revenue, expanded and improved a community-driven development project, Kalahi-CIDSS, and rehabilitated a secondary national road in Samar province".
A US embassy spokesperson in the Philippines has also acknowledged that the suspension mirrors the agency's serious concerns over human rights abuse.
As many as 6,000 people, mostly involved in the drug trade and distribution, have been killed in the Philippines since Duterte took charge as president. Most of the killings are believed to extrajudicial raising serious concerns.
Responding to Duterte's admission of personally killing violators, White House spokesperson Josh Earnest told reporters: "Those comments are deeply troubling, and they certainly are at odds with the Philippine government's stated commitment to due process and rule of law."