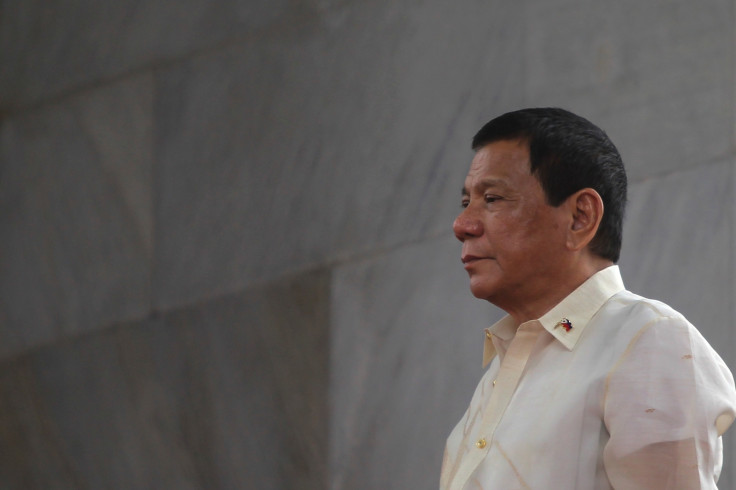 Philippines' senators on Thursday, 15 December said that President Rodrigo Duterte had risked impeachment after admitting that he "personally" killed criminals when he was the mayor of Davao City.
Senator Leila de Lima, a critic of Duterte, said the president's admission could lead him to the path of impeachment. "That is betrayal of public trust and that constitutes high crimes because mass murders certainly fall into the category of high crimes."
"And high crimes is a ground for impeachment under the constitution," de Lima told CNN on Thursday.
This comes after the firebrand leader on Monday (12 December) boasted to business leaders that as Davao City mayor he used to hang around the streets on a big motorcycle looking for "an encounter to kill" just to show to local law enforcers he can do it.
"I used to do it personally," Duterte said, adding, "If I can do it why can't you?"
Senator Richard Gordon, who heads the senate justice committee, said president's acceptance has opened the door of his possible impeachment.
"When he says that, he's opening himself up, so what's the legal way, then go ahead and impeach him," he told reporters, adding he was not surprised by the statement.
According to reports, there are less than 50 opposition lawmakers in the 293-member lower house of Congress. A two-thirds vote is needed to impeach a president.
Meanwhile, apart from Duterte's allies, some other individuals have also come out in support of him. Peter Wallace, who organized the business forum where Duterte spoke, thought the president's statement was his "usual bravado."
"He talked as he often does about drugs, and killings and criminality. And we had expected that he would but we were there not to listen to that. We were there to talk to him or listen to him about business issues and I was pleased that...he moved on to those subjects," Wallace told Reuters.
Justice Minister Vitaliano Aguirre also backed Duterte and referred his statement as an overstatement.
"It's like a hyperbole, that's the president; he is used to exaggerate just to put his message across," Aguirre said, adding even if that were true, it did not necessarily mean that he had violated the law.
On the other hand, Amnesty International regional director Rafendi Djamin said that Duterte's oratory took "the meaning of 'state-sanctioned' violence to a whole new level".
"By boasting about the blood on his own hands, President Duterte will further embolden police and vigilantes to blatantly violate laws and carry out more extrajudicial executions without fear of being held to account," Djamin said in a statement.
Duterte has received criticisms from all across the world, including the United Nations, for his bizarre policies against drugs and drug dealers. His war on drugs, the key plank of his campaign for a May election, has claimed about 5,000 lives since 1 July.