The US State Department has issued a warning to Pakistan to act against terror groups that target its neighbours. The strong statements are said to be an endorsement of Delhi's stand earlier at a two-day meeting of the South Asian Association for Regional Cooperation (Saarc) held in Islamabad.
During the Saarc summit, India's Home Minister, Rajnath Singh, had called on his counterparts to crack down on terror outfits that allegedly operate from Pakistani soil. The summit ended on Thursday (4 August).
Mark Toner, deputy spokesman of the State Department said at his daily briefing: "We have been very clear with the highest levels of the Government of Pakistan that they must target all militant groups and that includes those that target Pakistan's neighbours. They must also close all safe havens."
While Pakistan has made progress, he said Washington wants to see more from them. "We obviously believe that Pakistan needs to do all it can to confront all terrorists operating on its soil," Toner added. He felt that Islamabad has been "selective" in terms of hunting down groups. Even if some militant groups do not pose a threat to Pakistan, they may threaten its neighbours, he said.
According to local media reports, the US also wants both the arch-rivals to resume their dialogue to tackle terrorism-related issues together.
Toner said he supported forums like Saarc for their role in facilitating talks regarding areas of concern. He also advocated closer India-Pakistan and Pakistan-Afghanistan cooperation to deal with terror threats.
The long-standing tensions between India and Pakistan have been mainly because of a territorial dispute over the state of Jammu and Kashmir. Both the countries have accused each other of instigating clashes in Kashmir valley.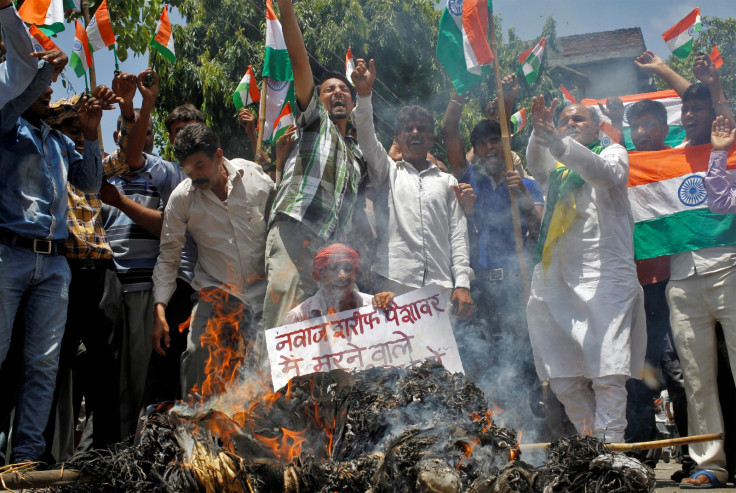 Speaking at the Saarc summit, the Indian home minister called for isolation of countries that support terrorism. He said that terrorism should not be glorified or patronised by any country. "One country's terrorist cannot be a martyr or freedom fighter for anyone," Singh said, adding that to get rid of terrorism completely, nations must refrain from labelling terrorists as "good" and "bad".
During the summit, Pakistan criticised India for using "brutal force" against civilians resisting foreign occupation. While it denied supporting militants, Pakistan said it only offers political support to the "freedom struggle" of the people of the Muslim-majority region, referring to Kashmir.
Some local media reports also suggested that the Indian minister's speech was "blacked-out" in Pakistan. However, it is apparently the Saarc procedure to broadcast only the opening statement by the host country while the rest of the meeting is recorded but not allowed for public viewing. While speaking at the Indian Parliament, Singh said that reporters from the Indian media — Doordarshan, ANI and PTI — were not allowed to enter the summit arena.
Apart from taking a strong stand against terrorism, it is believed that Singh also highlighted the issue of drug trafficking, which he said is a "grave challenge" and one connected with "all types of organised crime".