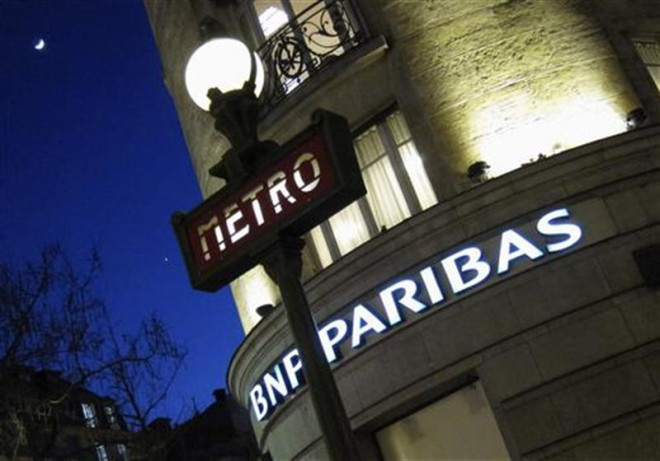 French bank BNP Paribas is looking to avoid investigations into whether it violated US sanctions against Iran, Sudan and other countries.
The company is reportedly in talks with US authorities to resolve the investigations conducted by the US justice department, the US treasury department, the attorney's office in Manhattan, the Manhattan district attorney's office and the New York department of financial services.
The authorities are demanding more than $3.5bn (£1.78bn, €2.5bn) to settle the issue, according to Bloomberg. Reuters reported the amount to be more than $3bn.
The parties are still discussing settlement terms, including the type of charges and whether the parent company or a subsidiary would plead guilty. The agreement between them is expected to come next month, Bloomberg reported.
In April, the bank warned that it was facing fines amounting to more than $1.1bn over the issue and noted that the scale of potential US penalties were subject to a "high degree of uncertainty."
"There is the possibility that the amount of the fines could be far in excess of the amount of the provision. In the last quarter of 2013, the group set aside €798m as a provision against the risk of a significant fine," the bank said.
Sources at Bloomberg and Reuters have said that the authorities are pushing the bank to plead guilty to criminal charges as part of the resolution.
The development comes as the US justice department faces severe criticism over its soft stance on financial companies accused of misconduct.
As a result, the US authorities have pushed their investigation into a number of banks. BNP is one of several banks seeking multi-billion dollar settlements with US prosecutors.
The banks are accused of violating US sanctions by engaging in business with entities associated with blacklisted nations such as Iran and other countries.
In 2012 Standard Chartered bank agreed to pay $327m to settle allegations that it violated US sanctions against Iran, Sudan, Burma and Libya.