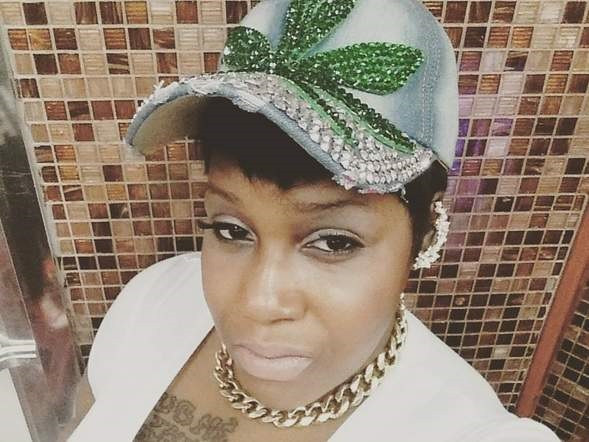 A six-month-old girl has died after being thrown from a New York City apartment building. The child's mother, who has been named as Tenisha Fearon, 27, has reportedly been charged with second-degree murder.
Fearon was in the Fordham Heights flat with her four children at the time of the incident. Neighbours described hearing a woman screaming about God and Satan before throwing the infant out of the sixth-floor window of a Bronx apartment block.
Police received numerous 911 calls from local residents saying the infant was being dangled from the window. One neighbour, Lizette Rodriguez, told reporters the mother had shouted: "I'm going to throw the baby out the window.' And she was screaming, 'We're all going to die.' "And that's when I figured, OK, it's time to call 911. While I was on the phone with 911, I heard a thump and I started to tell her, 'I think she throw the baby.'
"You heard the people screaming. There were people on both roofs on my building and on the next building. They were on the roof yelling at her to stop, don't do it, what are you doing, think about it."
Gregorio Lopez, who is Fearon's next door neighbour, said he heard a commotion in the hallway and a man yelling, "Please, God. Please help us!" He said he looked into his neighbour's window. "I saw her naked and the three kids naked and I thought they were all dead," Lopez said. "And then she jumps up and starts hitting the window."
He shouted down to some women on the street to call 911. "I was yelling, 'Hurry up!'" he said. "I thought she was going to throw the rest." Officers were forced to break down the apartment door to gain entry to the apartment as Fearon refused to open it, police said.
Officials have confirmed the woman was taken to hospital for an evaluation and is now being assessed by mental health specialists Sky News reports. New York's child welfare agency, the Administration for Children's Services, said it was investigating the case and are now working to ensure the wellbeing of three other children, a 10-year-old boy, an 8-year-old girl and a 3-year-old girl, who were taken to hospital, though they had not suffered any injuries.
Fearon was licensed to run a day care from her home and city agencies had referred children to her care, NBC 4 reports.
This is the third incident in which a child has died after being thrown from a New York apartment since August. In September a newborn girl was found dead after being thrown from a seven-storey apartment in the Bronx's University Heights neighbourhood.
Police arrested the mother on murder and manslaughter charges. In August, police arrested a woman in Queens after her one-month-old son was dropped from a fourth-floor apartment window. According to court papers, she told authorities an evil spirit had possessed the boy and she was "stopping the pain" when she threw him from a fourth-floor window.