Border patrol agents working in the Arizona desert routinely destroy or vandalise containers of water left for those attempting to illegally cross into the US, condemning them to "suffering, death, and disappearance", according to a coalition of humanitarian groups.
For several years, volunteers for No More Deaths have left more than 31,000 gallons of water along migrant trails in remote parts of the borderlands to be drank by those entering from Mexico.
The group says around more than 85% of these jugs of water were used by those crossing the border, highlighting the "urgent need for access to water" in the heat.
Between 2012 and 2015, No More Deaths recorded incidents where thousands of gallons of water was sabotaged along a 800-square mile desert corridor near Arivaca, Arizona.
While the group noted around 553 gallons of water showed signs of being destroyed by animals, 3,586 gallons had been vandalised by humans, including jugs being sliced with a knife, water being dyed and threatening messages left on them.
A joint report between No More Deaths and La Coalición de Derechos Humanos said a majority of this vandalism can be traced to Border Patrol agents.
To highlight the issue, the group released video footage of several agents intentionally getting rid of water and other aid packages they found in the desert, with one heard describing the gallons as "trash" someone left behind.
The group also quote one unnamed former border patrol agent who reportedly told them that the practice of smashing or kicking over water bottles had been "imparted to us in one way or another".
The agent added: "The logic that was imparted to us with that action, was that you stomp on their water, and ransack their food cache, in order to expedite their apprehension."
The report states: "The practice of destruction of and interference with aid is not the deviant behaviour of a few rogue border patrol agents, it is a systemic feature of enforcement practices in the borderlands.
"In this deadly context, the provision of water is essential. Through video evidence and geographical analysis, as well as personal experience, our team has uncovered a disturbing reality: US Border Patrol agents participate in the widespread interference with essential humanitarian efforts."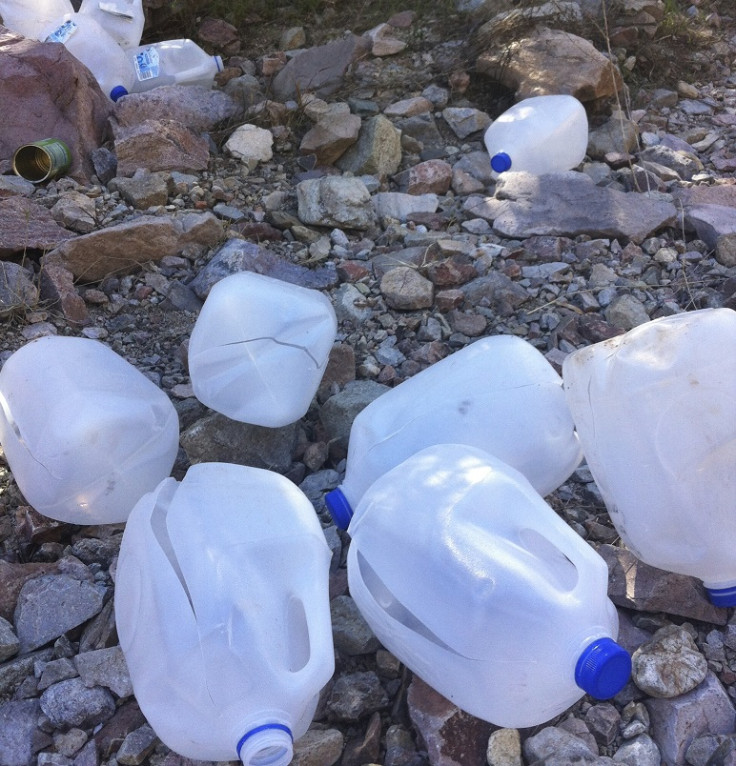 Over the last two decades, the remains of at least 7,000 people have been recovered in the US borderlands. During the three-year period of data collection for the report, the groups claimed bodies of at least 593 border crossers had been found.
The cause of death in majority of these cases is exposure to the elements, including dehydration from lack of water.
The report quotes Miguel, a 37-year-old man who attempted to cross into the US on four occasions. He said: "They break the bottles so you can't even use them to fill up in the tanks. I needed water, some of the other people in the group needed water, but we found them destroyed. [I felt] helplessness, rage.
"They [the US Border Patrol] must hate us. It's their work to capture us, but we are humans. And they don't treat us like humans. It's hate. They break the bottles out of hate."
The US Border Patrol is yet to comment on the report.