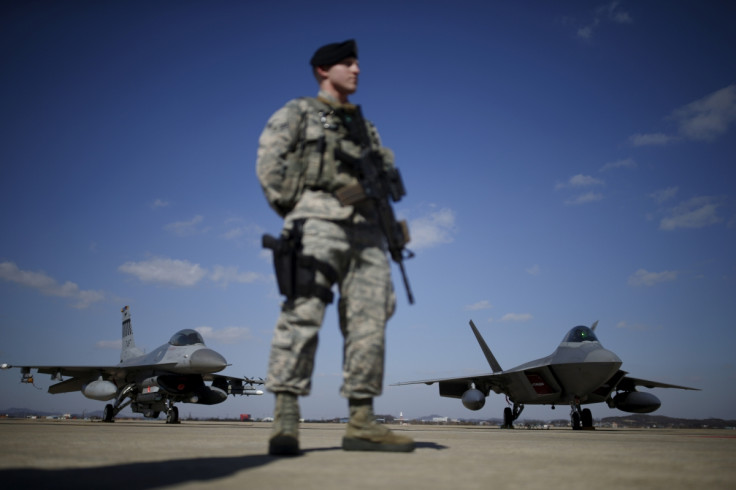 A US Special Operations team, comprising mainly of the elite Delta Force commandos, captured its first suspected Islamic State (Isis) operative in Northern Iraq on Tuesday (1 March). The detainee is being questioned, though the exact location of the interrogation has not been disclosed.
US officials familiar with the counter-terrorism operation told CNN the detainee would be handed over to Iraqi officials after the interrogation. The capture of the Isis operative comes with meticulous intelligence gathering of Daesh locations for raids and field operations, the officials said. Also, informant networks and safe houses have been set up for the Expeditionary Targeting Force, which mostly comprises Delta Force agents, they added.
The 200-member strong ETF is expected to capture more such operatives in the coming months. The force was deployed in recent weeks in Iraq to capture or kill high ranking IS operatives and gather intelligence for the same.
This is the first time an elite combat unit has landed in Iraq since the withdrawal of US forces at the end of 2011. Besides the deployment of the elite force, the US has been conducting air raids against the terror group in Iraq and Syria. Moreover, the US will also be using its intelligence to fight cyberwarfare with an aim to cripple IS communications.
"The only thing I'll say is the [ETF] is in position, it is having an effect and operating, and I expect it to be a very effective part of our acceleration campaign," US Defense Secretary Ash Carter was quoted as saying by The Daily Mail.
The IS would be made "to fear that anywhere, anytime, it may be struck", Carter said. "We are working with Iraqi forces to prepare forces for the envelopment and ultimately the seizure of Mosul," Carter added.