The US has cautioned that North Korea's threat to strike South Korea or Japan with a nuclear weapon is not hollow, as Washington urged global powers to put more pressure on Pyongyang. A top UN envoy added that it "is only a matter of time" before North Korea acquires capabilities to drop a nuclear bomb on the US mainland.
Diplomats from across the world are in the Austrian capital Vienna to take part in a conference to strengthen the nuclear Non-Proliferation Treaty. The north pulled out of the 1970 accord in 2003 and has since been pursuing its nuclear programme.
Speaking at the conference on 2 May, Robert Wood, permanent US representative to the Conference on Disarmament in Vienna, said the world powers need to do more to curb Pyongyang's nuclear ambitions.
"Its [North Korea's] stated objective is to be able to attack US and allied cities with nuclear weapons. The threat of a North Korean nuclear attack on Seoul, or Tokyo is real, and it is only a matter of time before the DPRK [Democratic People's Republic of Korea] develops the capability to strike the US mainland," Wood said, according to prepared remarks.
"We are all at risk, and we must all act resolutely to answer this challenge. If we fail, permitting North Korea's violations of and announced withdrawal from the NPT and its escalating provocations to plunge the region and perhaps the world into crisis, everything else we do and say here in Vienna will matter little by comparison," added Wood.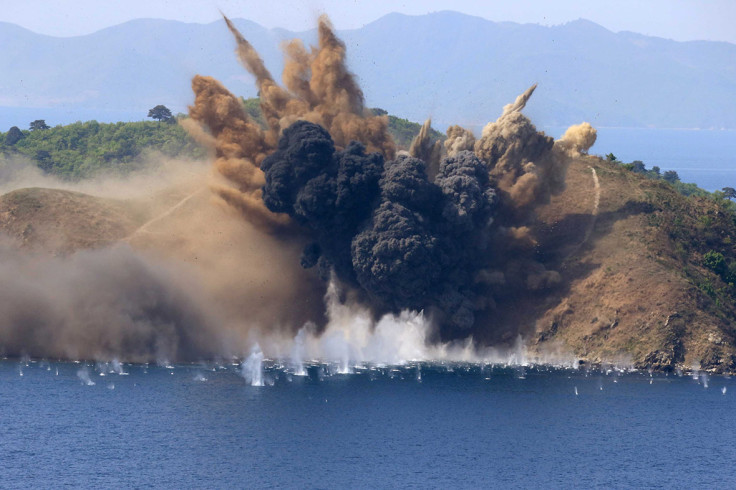 At the United Nations summit in Vienna, Japan's Foreign Minister Fumio Kishida said Tokyo was ready to lead diplomatic efforts to enforce strict measures against Pyongyang.
The Kim Jong-un regime has so far conducted five nuclear tests and is reportedly gearing up to carry out another detonation, putting the entire Korean peninsula region in turbulence mode. With frequent test-firing of missiles in recent months, the North has sharply ratcheted up tensions and sparked a war of words with its adversaries – the US, South Korea and Japan.
Meanwhile, new satellite images released by the monitoring agency, 38 North, suggest Pyongyang could be expanding its submarine-launched ballistic missile programme (SLBM). The think tank, citing aerial photos, reported hectic activity at the Punggye-ri nuclear site.