The US has issued a strong condemnation following the deadly blast that ripped through a mosque in Pakistan's restive northwest region on Friday (16 September) killing at least 25 people. A suicide bomber is said to have blown himself up in a crowded Sunni mosque in the area reportedly shouting "Allahu Akbar". Worshipers had gathered to offer their Friday prayers at the mosque and the bomb explosion left as many as 30 injured.
Pakistani Taliban's splinter group Tehreek-e-Taliban Pakistan Jamaat-ur-Ahrar (TTP-JA) claimed responsibility for the terror attack. Reuters reported that the group said it was a revenge attack targeted against members of a pro-government tribal militia group, who were among the worshipers in the mosque.
The explosion took place in Payee Khan, a village in Mohmand Agency, which is reported to be one of the seven semi-autonomous districts in Pakistan along the Afghanistan border.
"This attack against civilians at a mosque during Friday prayers is an appalling reminder that terrorism threatens all countries in the region, and we send our deepest condolences to the loved ones of those killed as well as our thoughts and prayers to those injured," the White House said in a statement released by National Security Council spokesperson, Ned Price.
He said the US would stand with the Pakistani people against the scourge of terrorism and would continue to work with the Islamabad government against those who committed "such outrageous attacks".
"The suicide bomber was in a crowded mosque, he shouted 'Allahu Akbar' [God is greatest] and then there was a huge blast," Naveed Akbar, deputy administrator of Mohmand Agency told the news agency.
It has emerged that some of the casualties appeared to have been caused when part of the mosque caved in following the explosion. Akbar added that the rescue team retrieved bodies and rescued the injured from the rubble of the mosque as the corridor of the mosque had also collapsed and fell on the worshippers.
The incident happened at a time when Pakistan has been criticised by its neighbours and the US for not taking enough measures to tackle terrorism and for providing sanctuary to some terror outfits including the Taliban and the Haqqani network.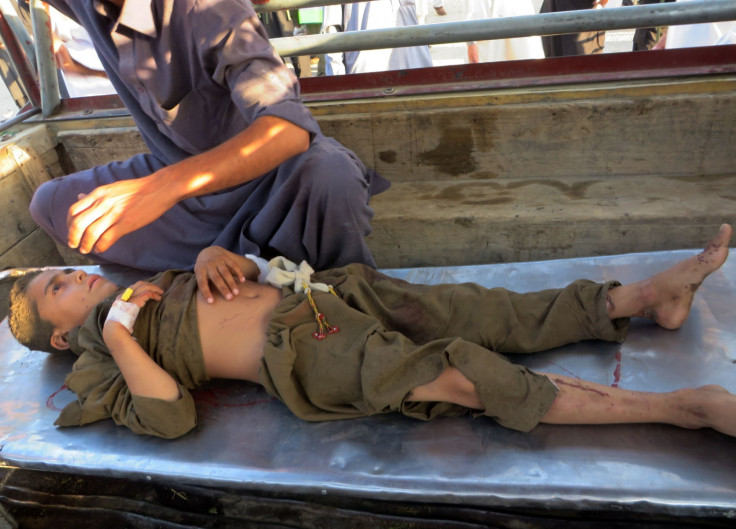 Prime Minister Nawaz Sharif has vowed to continue the war against Islamist militancy and terrorism. He condemned the suicide bombing and said "attacks by terrorists cannot shatter the government's resolve to eliminate terrorism from the country."
The Pakistani army has said the security in the country has improved in recent years, pointing out that "terrorist incidents" dropped from 128 in 2013 to 74 in 2015. It launched an operation called the Zarb-e-Azb in June 2014 to eliminate militant bases in the restive northwest regions.