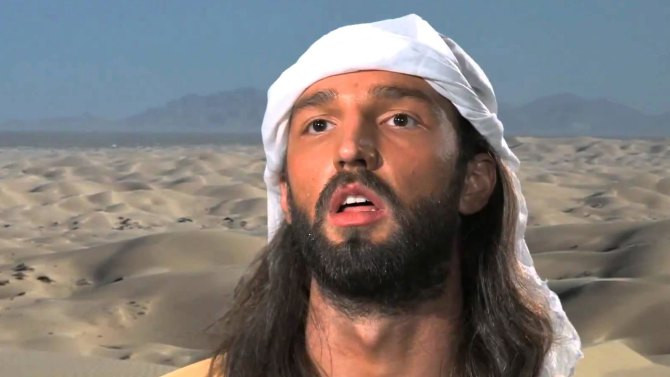 A video poking fun at the prophet Mohammad that triggered deadly riots in the Middle East and in Europe should not have been removed by YouTube, a US court has ruled.
San Francisco's Ninth US Circuit Court of Appeals reversed an earlier injunction by its own panel barring the Innocence of Muslims video trailer, citing in part First Amendment rights. The case against the posted video was brought by an actress in the film who said she had no idea how her image would be used, and demanded YouTube owner Google pull the video after she received death threats, reports the Los Angeles Times.
The video sparked a series of bloody anti-American riots linked to as many as 50 deaths.
While the Ninth Circuit said it was sympathetic to actress Cindy Lee Garcia's concerns, it sided with Google, noting "the takedown order was unwarranted and incorrect", Judge M. Margaret McKeown wrote in an opinion joined by nine other judges on the 11-member panel.
"It also gave short shrift to the First Amendment values at stake. The mandatory injunction censored and suppressed a politically significant film — based upon a dubious and unprecedented theory of copyright. In so doing, the panel deprived the public of the ability to view firsthand, and judge for themselves, a film at the centre of an international uproar."
A dissenting decision by Judge Reinhardt was sharply critical of the court's refusal to rule immediately when the case arose, and instead allow a smaller, three-judge, panel to make a temporary decision, which was countermanded.
"Our court not only tolerated the infringement of fundamental First Amendment rights but was the architect of that infringement. First we issued an order that prohibited the public from seeing a highly controversial film that pertained to an ongoing global news story of immense public interest. Then we ordered that the public could see it only if edited to exclude a particular scene," he wrote.
"We did this primarily because persons or groups offended by the film's message made a threat — in the form of a fatwa — against everyone connected with the film. By suppressing protected speech in response to such a threat, we imposed a prior restraint on speech in violation of the First Amendment and undermined the free exchange of ideas that is central to our democracy and that separates us from those who condone violence in response to offensive speech."
YouTube won't say if film will be uploaded
Garcia's lawyer said in a statement that the decision "short-changes the threats on the life of Cindy Lee Garcia who did not voluntarily participate in the hateful message."
YouTube said in a statement it was convinced the previous ruling was a misapplication of copyright law, but didn't say if the video would go back online.
The film's writer and director, Mark Basseley Youssef, initially posted the nearly 15-minute trailer on YouTube in 2012. President Barack Obama and other world leaders asked Google to take it down after violence erupted in response.