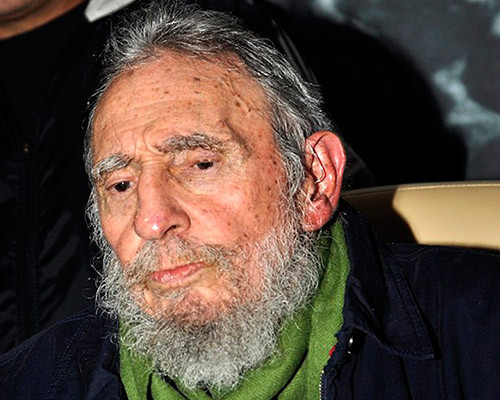 A US trade delegation has visited Cuba for the first time in 15 years, sparking hope that bilateral trade between the nations would resume after a break of more than half a century.
In a New York speech, President Barack Obama said that US foreign policy should be "reset", adding fuel to the theory that relations with Cuba are about to ease.
Experienced Cuba watchers don't agree on whether sanctions are close to being lifted, but they do agree that the end to the embargo is coming.
"It's anyone's guess when the embargo will be completely lifted, but I suspect the conditions are ripening for an incremental lifting," Daniel J. Ikenson, director of trade policy studies at the Cato Institute, a libertarian thinktank, tells IBTimes UK.
Two of the main obstacles are the brothers Fidel Castro and 82 year-old Raúl. Hardline voices in the US are likely to obstruct any deal that's put in place while they remain in power.
"They will go kicking and screaming into their graves before we see significant changes," is how one analyst described the anti-Castro brigade's attitude.
But there are signs that the Castros' grip is loosening.
The 87-year old Fidel last appeared in public in January 2014. Before that, he was last seen in April 2013. He's clearly an ill man: his appearance gaunt and emaciated, and he was accompanied by his personal doctor and physical therapist.
Raúl Castro, Cuba's current president, is thought to be retiring in 2017. His succession strategy is unclear, but many in the US will oppose co-operation with Cuba unless democratic elections are held.
However, America has always been flexible regarding this policy, given it has a history of supporting dictators, from Saudi Arabia to Panama.
The sternest opposition to US-Cuban relations has always been from Cuban expats in the US.
For a long time this caucaus has been the "kingmaker" of Florida politics, but the signs are that the younger generations of Cuban-Americans are less ideologically opposed to the Castro regime.
"If Fidel dies in the next three years it's going to cause some serious reconsidering, especially with Raúl stepping down. But I don't see the gates busting down any time soon," says Professor Jonathan Benjamin-Alvarado, a Cuban expert at the University of Nebraska.
The trade delegation is looking for signs of harmonisation – working out how viable future trade may be.
They will have been impressed by the reforms Raúl Castro has introduced since taking power in 2006. Cubans can now buy and sell automobiles and property, and the government now claims that 450,000 people own or work for private enterprises. Progress is slow, but tangible.
In January 2014, the overhaul of the Mariel deepwater seaport, west of Havana, began. The project is funded by Brazil and forms the centre of Cuba's plans for a special economic development zone which it hopes will attract overseas investment.
The port can now host the largest ships passing through the Panama Canal. Some think it will help Cuba to become an important trade and logistics hub for the US.
But what of the Cubans?
Cuban foreign minister Bruno Rodriguez has been vocal expressing his views that the embargo, which has cost Cuba an estimated $108bn (€79.3bn, £64.5bn) since 1960, should end.
"The blockade is, without doubt, the principal cause of the economic problems of our country and the essential obstacle for (our) development. The blockade provokes suffering, shortages, difficulties that reach each Cuban family, each Cuban child," he said.
The current government seems more concerned with domestic control than foreign policy, despite its investment in trade infrastructure.
Rodriguez has also suggested that a resumption of trade would be a boon to the US economy, pointing out that Cuba is an untapped market of 11 million people.
"The US business community has its eyes opened: it's no longer just the fringes," says Alvarado. "The US would love to make use of the great human capital potential on the island, considering the levels of education, science and technology are more advanced in Cuba than in the rest of the region."
Despite agreeing on many things, experts are at loggerheads as to when the trade ban will fall.
"I would argue that it's a lot further away than a visit from the US Chamber of Commerce would suggest. There isn't any space at this moment for any movement that would remove any barriers that exist," says Alvarado.
"I suspect the conditions are ripening for an incremental lifting, beginning after the US elections in November. The Castros are old, so political change is imminent in Cuba," Ikenson says.
But the rhetoric from the Chamber of Commerce, which has described Cuba as "fundamentally different" from yesteryear, suggests that something might be in the offing.