US: Dead body of woman hanging from fence mistaken for Halloween prank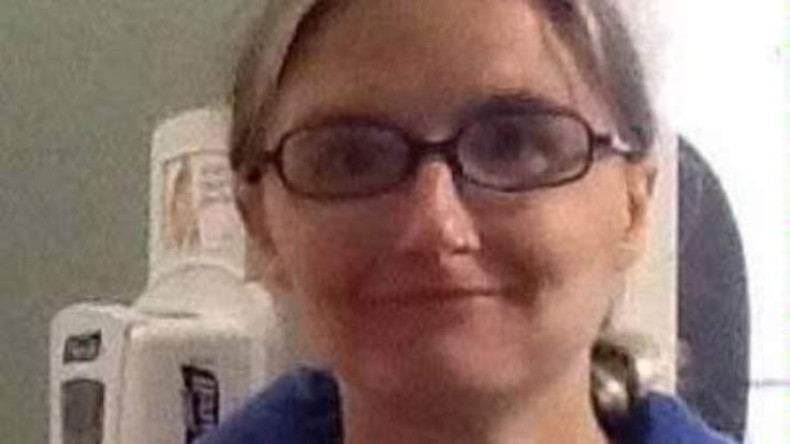 The body of a murdered woman, found dangling from a fence, was mistaken by passersby as a gruesome Halloween prank. A man walking his dog in Chillicothe, Ohio, made the chilling discovery that it was an actual dead body, when he found the victim of a brutal beating, hanging by her shirt sleeve from a chain-link fence near an American Electric Power construction site at North Brownell Street at 8.30am on Tuesday (13 October) morning.
The victim has been identified as Rebecca Cade, 31, a local resident. 27-year-old Donnie Cochenour has been arrested and charged with murder after he admitted to authorities that he had a fight with Cade near a railroad.
Evidence found at the scene revealed the circumstances of her brutal death. A trail of blood showed where the victim had tried to escape from her attacker. When she had tried to jump a fence at the electric power substation at the end of Brownell Street, her clothing caught. Cade remained suspended from the fence and died there.
She suffered a blunt-force trauma to the head and neck after being bludgeoned with a rock and beaten beyond recognition , said Police Chief Keith Washburn.
Tammy Dixon, who lives across the street, said she initially thought the body was a Halloween zombie when she saw it as she took her eight-year-old daughter to school. "I thought somebody was playing a prank on the construction workers and I told my daughter it was just a dummy," she told the Columbus Dispatch. "It was so awful that I thought the prank went too far. It was straight out of a horror story. It was the worst Halloween scene you could imagine.'
According to the Dispatch, Cade had a 15-month-old son who was born with foetal alcohol syndrome. He was being raised by his aunt.
Donnie Cochenour was charged with one count of murder and bail was set at $2million for the 27-year-old during his arraignment on Wednesday, the Columbus Dispatch reported. Cochenour is reportedly on suicide watch at Ross County Jail.