The US has defended its decision to vote against a UN resolution that condemned the use of the death penalty for, among other people, homosexuals. The UN Human Rights Council gathered to discuss the resolution, which called on countries that still have the death penalty not to apply it "arbitrarily or in a discriminatory manner" .
The resolution condemned the "imposition of the death penalty as a sanction for specific forms of conduct, such as apostasy, blasphemy, adultery and consensual same-sex relations".
It also expressed concern over the use of capital punishment "against persons with mental or intellectual disabilities, persons below 18 years of age at the time of the commission of the crime, and pregnant women."
And it noted that executions for adultery are "disproportionately imposed on women".
Most of the council members - 27 out of 47 - voted in favour of the resolution. However, 13 voted against: Botswana, Burundi, Egypt, Ethiopia, Bangladesh, China, India, Iraq, Japan, Qatar, Saudi Arabia, the United Arab Emirates, and the US.
The US has come under intense criticism since its decision.
US State Department spokesperson, Heather Nauert, explained that reports have been misleading and the US opposed the resolution because it called for the abolition of the death penalty "altogether".
Capital punishment is legal in 31 states across the US. A total of 20 people were executed in the states in 2016, the lowest number since 1991, according to the Death Penalty Information Centre. "As our representative to the Human Rights Council said last Friday, the United States is disappointed to have voted against that resolution," Hauert was quoted by local media as saying.
"We voted against that resolution because of broader concerns with the resolution's approach in condemning the death penalty in all circumstances, and it called for the abolition of the death penalty altogether. We had hoped for a balanced and inclusive resolution that would better reflect the positions of states that continue to apply the death penalty lawfully as the United States does."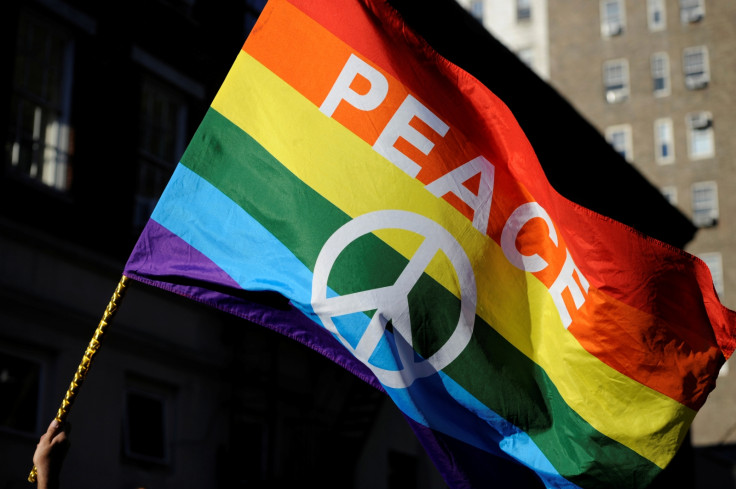 However, gay rights groups slammed the country for opposing the resolution.
"It is unconscionable to think that there are hundreds of millions of people living in states where somebody may be executed simply because of whom they love," said Renato Sabbadini, executive director of the International Lesbian, Gay, Bisexual, Trans and Intersex Association.
"This is a monumental moment where the international community has publicly highlighted that these horrific laws simply must end."
Human Rights Campaign said that the US government, led by President Donald Trump, had shown a "blatant disregard" for the lives of gay people around the world.
"While the UN Human Rights Council took this crucially important step, the Trump/Pence administration failed to show leadership on the world stage by not championing this critical measure," Ty Cobb, director of HRC Global, said. "This administration's blatant disregard for human rights and LGBTQ lives around the world is beyond disgraceful."