US denies killing two Iranian soldiers in Tikrit drone strike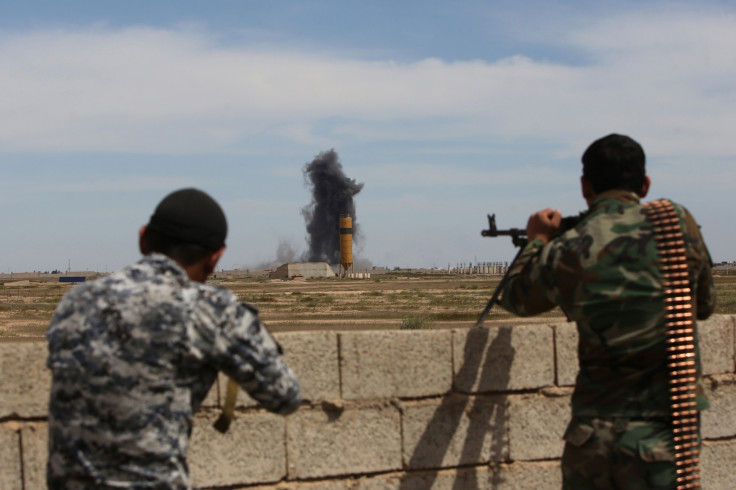 The US Department of Defence has denied claims that a US drone strike killed two Iranian Revolutionary Guards near Tikrit, Iraq.
Officials at the Pentagon told Al Jazeera that the strike did not kill Ali Yazdani and Hadi Jafari, members of the elite unit, on March 23 near the city, where Iran-backed Shi'ite militias and Iraqi government forces, supported by US airstrikes, are battling Isis militants.
Iranian authorities announced on the Revolutionary Guards website that the soldiers had been killed on March 23, and buried the following Sunday.
"Coalition forces initiated airstrikes near Tikrit on March 25, two days after the alleged incident occurred and no airstrikes were conducted in or near Tikrit on March 23," US Central Command said in a statement.
"Additionally, we have no information to corroborate claims that coalition airstrikes killed two IGRC members."
It also confirmed that the US had begun reconnaissance of the Tikrit area two days before beginning air strikes, but did not say if armed drones were involved in this operation, reports Vice News.
Currently, the Iraqi army supported by Shi'ite militias and airstrikes from the US led coalition, is battling to retake Tikrit from Isis militants in entrenched positions.
The militias have close links with Iran's Revolutionary Guards, from whom they receive training, artillery support and on-the-ground leadership.
In recent days the mission to retake the city has stalled, with Shi'ite militias pulling back from the front line, and refusing to take part in an operation which US forces were also engaged in, after the Iraqi government in Baghdad called in air support.
Despite sharing a common enemy in extremist Sunni organisation Isis, US armed forces and Tehran both said that they are no co-ordinating operations in Iraq.
© Copyright IBTimes 2023. All rights reserved.