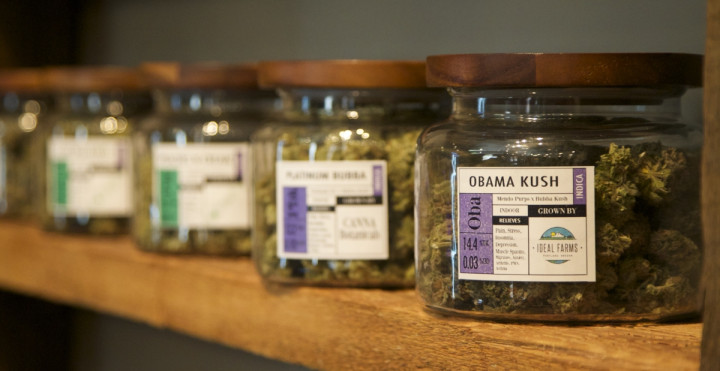 The US Drug Enforcement Administration has threatened to revoke the prescription licences of doctors linked with medical marijuana dispensaries.
Agents told doctors that they were acting on federal law, which bans marijuana, in making the ultimatums, despite Massachusetts having legalised marijuana for medical use in a 2012 vote.
Doctors said that they have been forced to sever ties with medical marijuana companies, where some hold prominent positions, or lose their livelihood.
The Boston Globe reports that it has identified three doctors contacted by the DEA, but there may be more.
"Here are your options," Dr Samuel Mazza said he was told by Gregory Kelly, a DEA investigator. "You either give up your [DEA] licence or give up your position on the board . . . or you challenge it in court."
Mazza is the chief executive of Debilitating Medical Conditions Treatment Centers, which won state approval to open a dispensary.
He said that the agents came to visit shortly after the state had announced its initial shortlist of approved dispensaries.
In The US, all physicians, pharmacists and others who administer controlled narcotics are required to register with the DEA, which monitors use of the drugs and revokes the license of those issuing fraudulent or illegal prescriptions.
The US House of Representatives last week approved legislation making it illegal for DEA agents to raid dispensaries in states where the drug had been made legal.
In April, DEA chief Michele Leonhart told Congress that state legalisation of marijuana "makes us fight harder".
After visits from agents, at least two Massachusetts doctors have resigned their positions with marijuana pharmacies.
"The gist was to get me to either relinquish the DEA licence, if I insisted on continuing with the dispensary, or give the licence up 'temporarily' while involved with the dispensary," one doctor, who preferred to remain anonymous, told the paper.
Mazza said that he chose to relinquish his license, as it is not required in his work as a surgeon.
Valerio Romano, a lawyer who represents two doctors visited by DEA agents, said that the tactic allows the DEA to target marijuana dipensaries without breaking the law.
"This is another way they can go after the dispensaries without actually violating the letter and what they've been instructed," he told the Huffington Post.
Dispensary owners said that accurate information from medics was essential if they are to administer the drug responsibly.
"The dispensaries need good medical information and how else are they going to get it except through physicians who are able to give that information?" said Walter Pannis, chief medical officer for the Alternative Therapies Group, which has been granted a licence to open a dispensary in Salem.
Having a doctor as a member of an applicant company's advisory board also increases the likelihood of it being granted a licence to open a dispensary, a highly competitive process.
A DEA spokesman declined to comment.