US election 2016: Former New York Governor George Pataki declares presidential bid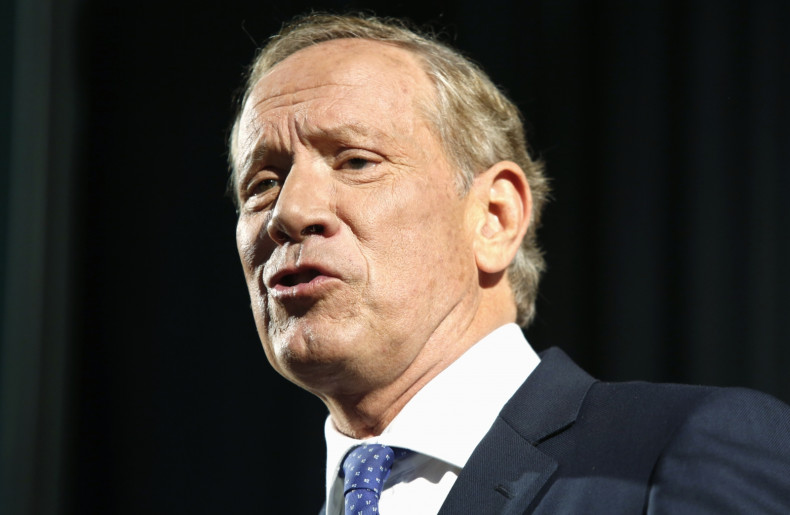 Former New York Governor George Pataki announced his intention to run for the White House on 28 May, becoming the eighth official Republican candidate.
The three-term governor released an announcement video morning before hosting a campaign kickoff event in front of 150 supporters in Exeter, New Hampshire.
"America has a big decision to make. About who we're going to be and what we're going to stand for," Pataki said in his video. "The system is broken. The question no longer is what our government should do, but what we should do about our country. About our divided union. About our uncertain future."
He continued: "Washington has grown too big, too powerful, too expensive and too intrusive." Pataki, who has not held office since 2006, recalled the unity throughout New York after the 9/11 attacks and said Americans need to "recapture that spirit".
During his live announcement, Pataki peppered his speech with Spanish words in an effort to endear himself to the Latino community, Fox News Latino reported. The moderate Republican learned the language in 2002 to attract Latino voters.
According to Fox News Latino, the 69-year-old maintained a strong Latino support base during his tenure as governor. However, Pataki has been an outspoken critic of President Obama's executive actions expanding deportation relief to millions of undocumented immigrants.
This could prove harmful to Pataki during his campaign, especially since there are several Republican candidates that also cater to Latino voters.
Florida Senator Marco Rubio is not only Latino himself, but was also part of bipartisan efforts to pass an immigration reform bill. Fellow Florida Republican Jeb Bush, who has yet to announce his presidency bid, is also considered to be immigrant-friendly.
Democratic National Committee Hispanic media director Pablo Manriquez told Fox News Latino: "Spanish is a beautiful language and it's great that Pataki speaks it because he could have offered a bilingual alternative to the GOP's mass deportation agenda. Instead he did the opposite, calling for the repeal of [Barack] Obama's plan to keep immigrant families together."
Fox News Latino noted that while Pataki is against the president's executive orders, he does support a process for undocumented immigrants to gain legal status through a system of community service and fines.
While Pataki is easily one of the more recognisable names in the Republican candidate pool, he has been out of office for nearly a decade. He has made several trips to Iowa and New Hampshire but has acknowledged he has a tough road ahead of him.
"It will be a very stiff climb up a very steep mountain, but that hasn't stopped me in the past," he told the New York Post earlier this week.
Unlike many of his fellow Republicans, Pataki has supported abortion rights and signed tough gun control laws, Reuters reported. However, during his announcement he noted his "conservative policies" helped cut the number of people on welfare. The newest Republican contender also said he favoured sending American troops to fight against Isis.