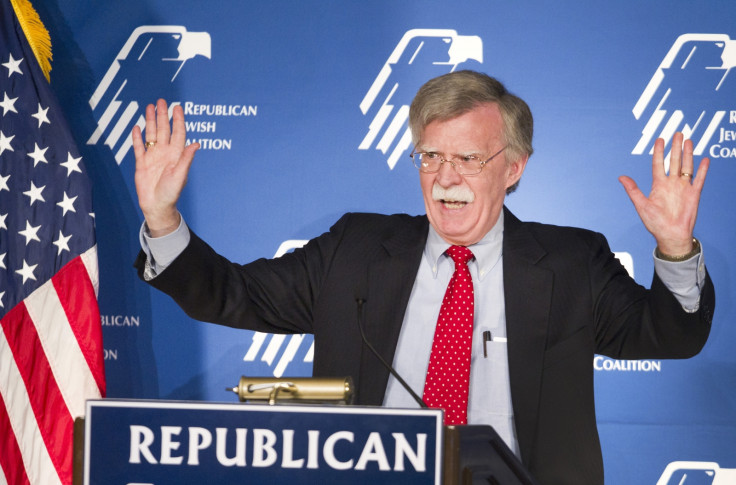 Former US Ambassador to the United Nations John Bolton will announce whether he will decide to run in the 2016 presidential election on 14 May, his spokesman Garrett Marquis announced on 13 May.
The 66-year-old conservative will reveal his decision in a video on Facebook, which will be followed up by a conference call with media, Politico reported. If he decides to stand, Bolton would enter a crowded Republican presidential field.
According to Politico, Bolton has been actively making the rounds in several pre-campaign stops, including the Iowa Summit in January, the Conservative Political Action Conference in February and the First in the Nation Summit in New Hampshire in April. Despite this, he has not attracted much attention.
A leading neo-con, Bolton, who also served as the Under Secretary of State for Arms Control and International Security, has been a vocal critic of both President Barack Obama and Democratic presidential candidate Hillary Clinton, especially in terms of foreign policy issues.
The Hill reported that he supports tougher US positions on Iran and terrorists in the Middle East. A quick look at Bolton's Twitter page shows several opinion pieces and news articles discussing Iran, Isis and the ongoing situation in Yemen. In a 9 May tweet, Bolton blamed the president for the rise of Isis.
He has also been outspoken about his opposition to Clinton. According to Politico, when asked about a potential presidential run, Bolton told attendees at a 3 May Zionist Organization of America event, "One of the things that personally dissuades me is that I'm not wealthy, but one of the things that may bring me into this is the opportunity to debate Hillary.
"Hillary was one year ahead of me in law school," Bolton continued. "She was a radical then and is a radical now. She doesn't have any problem getting to the left of Elizabeth Warren. Her Hard Choices book shows no differences from Obama. She is in the same place politically as Obama."
Bolton also took to Twitter to argue that Clinton should be banned from running for president due to the Benghazi scandal. "#Hillary's unwillingness 2 answer questions about #Benghazi should disqualify her from becoming Pres. #SCFreedomSummit," he tweeted on 9 May.
Bolton has never held elected office, Politico noted.