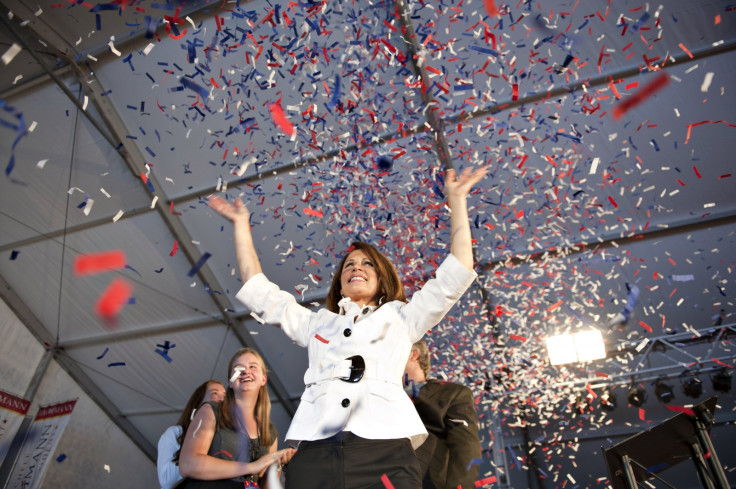 The Iowa Straw Poll is being spruced up to focus on the Republican presidential candidates rather than making it a carnival, Iowa chairman Jeff Kaufmann announced on 7 May.
"Simply put, it is time to relegate the pay-to-play nature of the Iowa Straw Poll to the dustbin of history. [We'll leave the 'pay to play' politics to the Clintons.] Here in Iowa, so long as a Republican candidate can afford the plane ticket to Iowa, they are welcome in Boone on 8 August," Kaufmann wrote in an op-ed for Politico.
The carnival-like event, which has been an institution in presidential elections since its inception in 1979, was moved from Ames to the Central Iowa Expo in Boone in March. According to USA Today, candidates will not have to pay for a spot on the grounds of the straw poll or have to feed attendees.
Instead, Iowa Straw Poll attendees will be able to purchase state favourites from State Fair vendors. "We're electing a president — not Top Chef," Kaufmann wrote. "Come for the candidates, but stay for classic Iowa faire like pork chops on a stick, corn dogs and Dutch letters."
As for campaign spots for each of the candidates, Kaufmann wrote that each will be provided a space at no expense and the previous "land auction" will be replaced by a random lottery. "This removes the most significant cost barrier to participation and provides a candidate with an open space to make their case to Iowa voters," Kaufmann wrote.
According to USA Today, there have been concerns that the Iowa Straw Poll takes the focus away from the first-in-the-nation caucuses.
While the original purpose of the straw poll was to give candidates a push forward, Michele Bachmann's 2011 victory proved that a straw poll win does not mean a win in the caucuses. Bachmann came in sixth in the Iowa caucuses and left the 2012 presidential race the following day.
The Associated Press reported that Kaufmann's announcement comes ahead of the GOP's annual Lincoln Dinner on 16 May, which will host 11 presidential hopefuls. The 2011 straw poll saw attendance by 17,000, just a fraction of the estimated 120,000 voters of the January 2012 caucuses.