US presidential hopeful Donald Trump has reassured voters that there is "no problem" with the size of his penis. The surreal moment came in the opening minutes of the GOP debate in Detroit on 3 March, where the Republican frontrunner faced-off against Marco Rubio, Ted Cruz and John Kasich.
The real estate mogul made the quip in response to Rubio mocking the size of his hands in the days leading up to the debate.
"Look at those hands, are they small hands?" Trump said with his hands raised for the audience to see at the event hosted by Fox News. "And, he referred to my hands. If they're small, something else must be small. I guarantee you there's no problem."
'Small hands'
Florida Senator Rubio had taken aim at Trump's appearance and his "small hands" at a rally in Virginia earlier in the week. "You know what they say about guys with small hands ­– you can't trust them," he jabbed.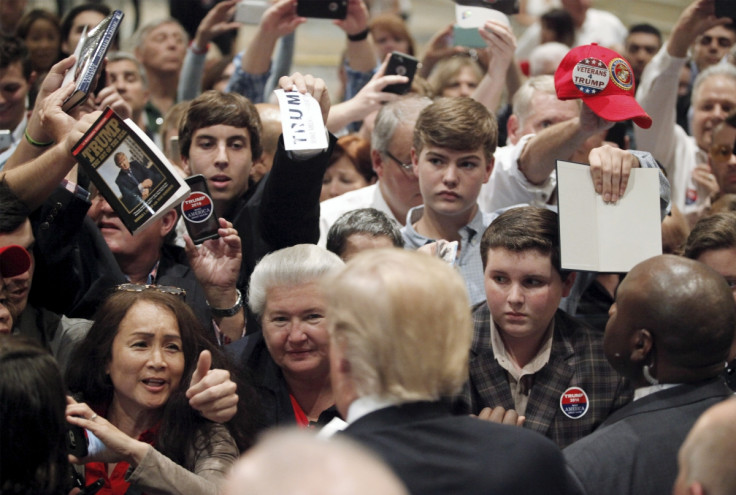 In Detroit, Rubio attempted to justify his use of personal insults against a fellow presidential candidate. "Donald Trump has basically mocked everybody with personal attacks," he said. "If there's anyone who's ever deserved to be attacked that way, it's Donald Trump."
Trump, 69, runs a real estate empire that spans casinos, hotels, golf courses and other properties that bear his name. He has run a controversial presidential campaign that has included promises to build a wall on the US border with Mexico and temporarily bar Muslims from entering America.
Trump has won primaries and caucuses in 10 states so far and is the frontrunner in the race for the Republican presidential nomination.