US election 2016: When are the presidential primaries and caucuses for March?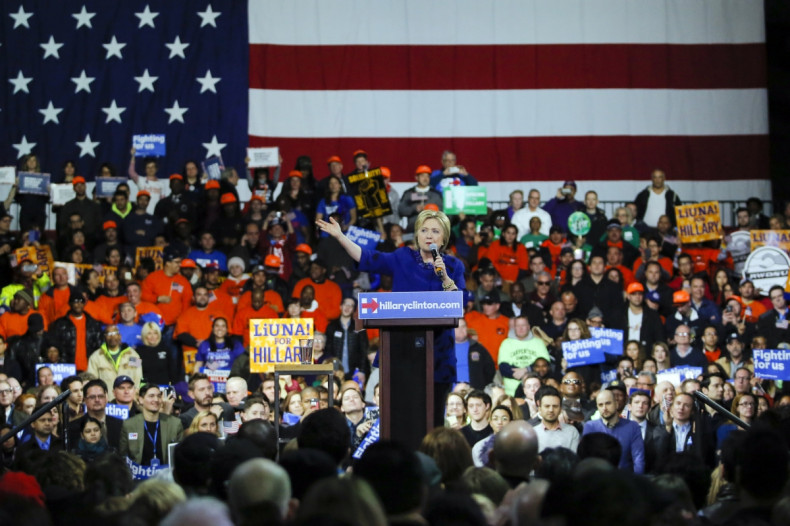 With Super Tuesday behind them, the seven remaining presidential candidates are now focused on picking up wins throughout the US in the month of March. Democrats Hillary Clinton and Bernie Sanders will face off in 17 states, starting on 5 March. Meanwhile, Republicans Donald Trump, Ted Cruz, Marco Rubio, John Kasich and Ben Carson will take on another 15 states, as well as the District of Columbia.
Super Tuesday left Clinton and Trump as the big winners, but also saw wins for Sanders, Cruz and Rubio. Following a disastrous run, Carson signalled on Wednesday (2 March) that he would be ending his candidacy that he would not be participating in the upcoming GOP debate on 3 March. Carson stopped short of suspending his campaign, but with only eight delegates and no state wins, his run for the White House is virtually over.
Democrats
The remaining two Democratic candidates will go head-to-head in the Kansas and Nebraska caucuses as well as the Louisiana primary on 5 March. A day later, Clinton and Sanders will head to Maine for the state's caucus. Polls from the next primary and caucus states are few and far between, but a 26 February poll from Fort Hays St University in Kansas shows Clinton ahead by 10 points, 33% to 23%.
Next, they head to primaries in Michigan and Mississippi on 8 March as well as primaries in Florida, Illinois, Missouri, North Carolina and Ohio on 15 March. Recent polls show Clinton ahead in all seven of these states by double digits. Democratic voters living abroad will also have until 8 March to submit their votes.
Democrats finish the month with the Arizona and Utah primaries and the Idaho caucus on 22 March, as well as caucuses in Alaska, Hawaii and Washington on 26 March. Although she leads in most states, Clinton only has a slight advantage over Sanders in Utah and Alaska, where he could pull off a surprise upset. Following Super Tuesday, Clinton also leads in the number of delegates, 1052 to Sanders' 427.
Republicans
Republicans are also facing a number of fights in March, beginning on 5 March. The remaining five candidates—if Carson does not formally drop out—will head to the Kansas, Kentucky and Maine caucuses and the Louisiana primary on Saturday. Then they will be off to Michigan, Mississippi and Idaho primaries, as well as the Hawaii caucus on 8 March.
On 12 March, the candidates will take on DC before the Florida, Illinois, Missouri, North Carolina and Ohio primaries on 15 March. Florida and Ohio will be of utmost importance for Marco Rubio and John Kasich, who are looking home state wins.
After Super Tuesday, Trump widened his delegate lead with 319, followed by Cruz with 226, Rubio with 110, Kasich with 25 and Carson with 8. Before the candidates return to the campaign trail, the top four will appear in a GOP debate from Detroit, Michigan.