US election: Clinton could run on all-female ticket with woman on VP shortlist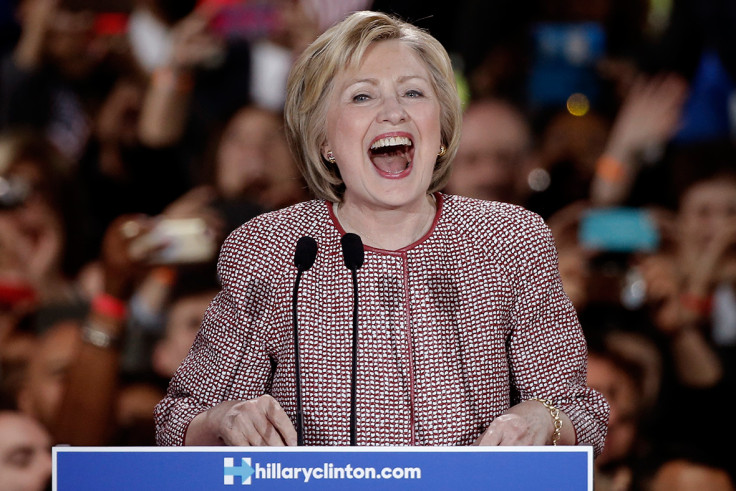 US presidential hopeful Hillary Clinton has confirmed that there will be women on her shortlist for vice president, potentially making history if elected on an all-female ticket.
The democrat politician's team confirmed, on 21 April, that women would make the cut, immediately leading to speculation about who the female candidate was, with liberal senator Elizabeth Warren's name coming up, although Clinton's campaign team did not put forward any names.
Clinton's campaign chairman, John Podesta, told the Boston Globe she wanted "the best person to make the case to the American people.
"We'll start with a broad list and then begin to narrow it. But there is no question that there will be women on that list," he added.
If she wins the Democrat nomination, Clinton running on an all-female ticket would be an historical first, with her nomination looking increasingly likely as she strides ahead of fellow democrat hopeful Bernie Sanders in the primaries.
In her latest victory, Clinton took 139 delegates in the 19 April New York Primary, taking 58% of the vote and giving her a total of 1,446 delegates nationally and 502 super delegates, while Sanders is currently on 1,200 delegates and 38 super delegates, with Democrat candidates requiring a total of 2,383 to win the nomination.
Her clear lead in Tuesday's election has given her campaign a big boost, boasting a lead that Sanders will find incredibly difficult to catch up with.
In the Republican camp, Donald Trump is leading the nomination race with 844 delegates to closest contender Ted Cruz's 543 delegates, with GOP candidates needing 1,237 delegates to win the nomination.
Currently, polls show a Clinton v Trump presidential race slanted in Clinton's favour, no doubt giving a confidence boost to any candidates in the running for Clinton's vice presidential ticket.
© Copyright IBTimes 2023. All rights reserved.